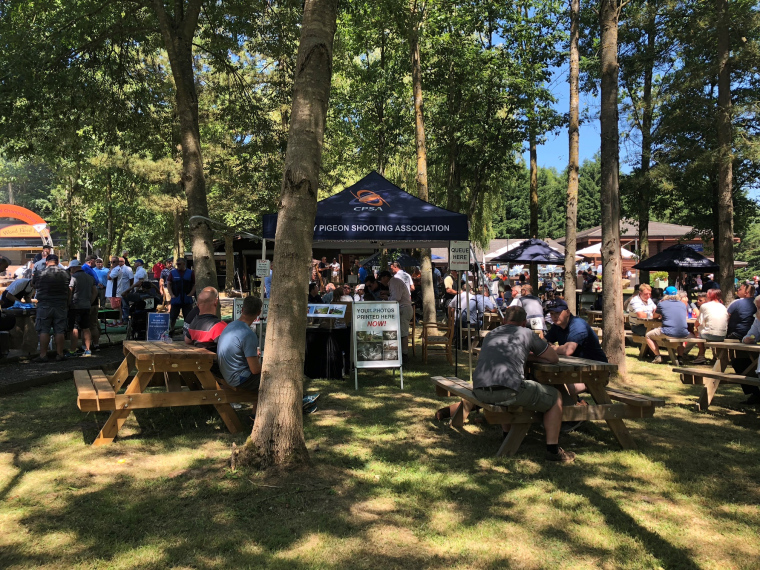 Article
CPSA World Festival of Shooting - Day two round up
Today marks the start of the CPSA World English Sporting Championships here at EJ Churchill Shooting Ground, in Buckinghamshire, with the targets set by internationally renowned 26-time world champion clay shooter, George Digweed, brand ambassador for EJ Churchill.
Each of the shooters taking part in the championship will shoot the 200-target competition over two days, shooting both the red and blue courses on the picturesque West Wycombe estate. Over the forthcoming days over 1,400 shooters will test their skills on the course, over three sets of rotations – Tuesday/ Wednesday, Thursday/ Friday and Saturday/ Sunday, when the international teams will go head to head.
After day one of the World Sporting, Aaron Harvey is currently leading the championship with a superb score of 91, but the question is whether he will do enough tomorrow to retain the High Gun title for the rest of the week.
Meanwhile in the World Sportrap, Prelim Sporting and Open FITASC there have been changes in leadership on the scoreboards with the Americans taking the top spots in Sportrap. Currently sitting in the position of High Gun on the World Sportrap is Braxton Oliver on a score 90 ex100, closely followed by Kevin De-Michael and Dominic Gross. On the Prelim Sporting competition
Aaron Harvey
is in pole position with his score of
94
ex100
and finally on the Open FITASC Michael Hibbert is leading the way, with a score of 93 ex100.
Stay updated on what's happening on the grounds and hear shooter's feedback by following our social media channels via Facebook @cpsauk, Twitter @CPSAuk and Instagram @cpsauk.
Best of luck to everyone taking part!

For the latest scores from today please follow the links below:
To view the list of current scores in PDF format please click below:
To view the current class and category breakdown in PDF format please click below:
We hope you all enjoyed the today's events and we look forward to welcoming you back over the forthcoming days.