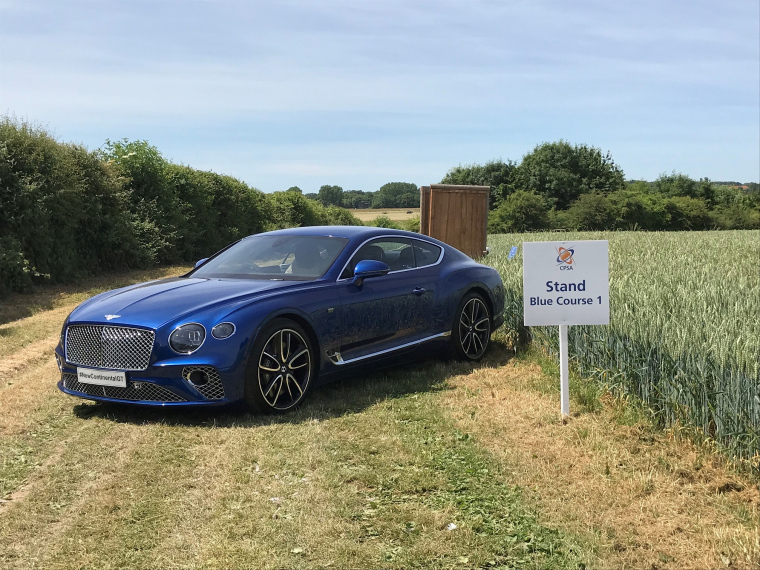 Article
CPSA World Festival of Shooting - Day three round up
Day three of the Festival of Shooting here EJ Churchill Shooting Ground, in Buckinghamshire seen the first set of shooters taking part in the CPSA World English Sporting Championship return to finish shooting the second half of their 200 targets on the blue and red courses. What a fantastic day for England, currently leading all the competitions.
After a chilly start to the day with temperatures dropping to 14 C, it wasn't long before the sun burned through the clouds and the beautiful summer weather returned.
Setting the bar for the week on the CPSA World English Sporting course are English shooters Paul Thomas and Aaron Harvey sharing the position of High Gun with their incredible scores of 178 ex200. Cheryl Hall holds a big advantage in the Ladies category on 156 ex200 with a 15 target lead over Amy Easeman who is currently second in Ladies and third in Juniors.
After the Americans claimed the top spots in the CPSA World Sportrap yesterday, Richard Faulds has now taken the lead on 91 ex100 while Christophe Auvert from France has matched Braxton Oliver's strong 90 ex100 to join him in second place. With tomorrow being the last day to shoot the World Sportrap, we are eagerly waiting to see if Richard's score will hold to win the World title.
On the Open FITASC Sporting course, Michael Hibbert from England has retained first place with his score 93 ex100, while Aaron Harvey remains at the top on the Prelim Sporting course with his great score of 94 ex100.
For regular updates on how the shooters are faring, follow us through our social media channels via Facebook @cpsauk, Twitter @CPSAuk and Instagram @cpsauk.
We look forward to welcoming the next group of shooters taking part in the CPSA World English Sporting tomorrow. Good luck!
For the latest scores from today please follow the links below:
To view the list of current scores in PDF format please click below:
To view the current class and category breakdown in PDF format please click below:
We hope you all enjoyed the today's events and we look forward to welcoming you back over the forthcoming days.