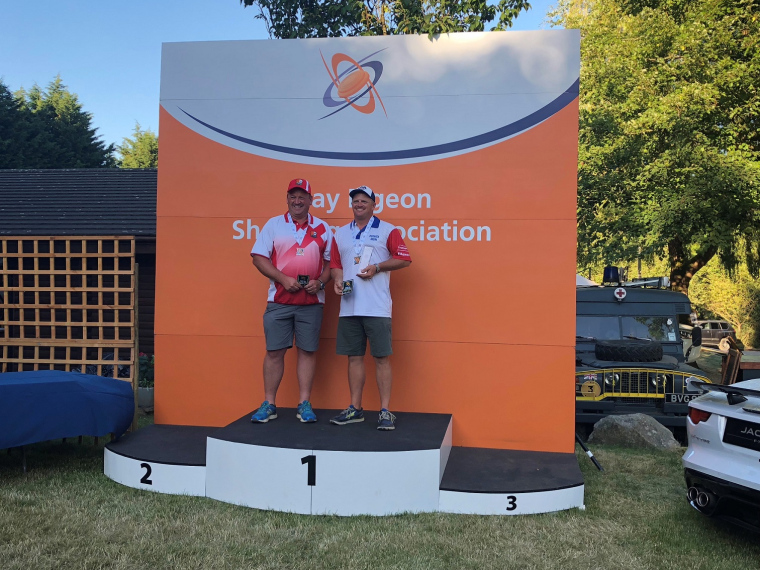 Article
CPSA World Festival of Shooting - Day six round up
Derrick Mein from Kansas has claimed victory for America in the CPSA Prelim English Sporting with an outstanding score of 99 ex100, only dropping one target on stand seven to safety secure the title of High Gun.
Today the tables have turned with the English now chasing the tails of the Americans, with Martin Myers putting in a great score of 96 ex100, three points behind Derrick to take the title of Runner-Up. When it came to third overall, Irish shooter Colin Dunne and Desi Edmunds from the States both shot a superb score of 95 ex100, ensuing a shoot-off to decide second and third places, but after a single round of 10, Colin emerged triumphant.
There was still no change of trend in the ladies' category, with US shooter Desi Edmunds winning Ladies High Gun, followed by Alex Wampler from the States in second on a score of 87 ex100 and Stephanie Meachen from England taking third on a score of 83 ex100.
In the juniors' category American competitor Dominic Gross shot an excellent 92 ex100 to secure Juniors High Gun, while James Bradley-Day and Tom McGregor both from England had to shoot-off for second and third places, but with neither showing for the shoot-off, it resulted in count-back to decide, which placed James Bradley-Day in second and Tom McGregor third. Meanwhile Thomas Woodcock from England comfortably secured first in Colts on an 82 ex100, 10 points ahead of his competition.
When it came to the Veterans, England dominated the podium with Andy Armstrong lifting gold in Veterans on a score of 88 ex100, followed by Graham Stirzaker in second on 84 ex100 and Dale Bouchillon in third on 83 ex100.
With the CPSA World English Sporting now into its final phase, we welcomed eight international teams from across the world, to shoot their first 100 targets of the blue and red courses.
Getting off to a strong start, the English Senior Team, who were shooting the red course took the lead on a team score of 452 ex500, followed by the Americans who were shooting the blue course on a combined score of 452 ex500. Across all category's the English are currently leading the way, followed by the Welsh Ladies and US Juniors, Veterans and Super Veterans.
Also putting in great scores today in the Open class are English shooters Adam Cork and John Lee on the red course finishing with a 92 ex100, followed by Mark Winsor who shot a 91 ex100 on blue, the highest score on that course today.
For regular updates on how the shooters are faring, follow us through our social media channels via Facebook @cpsauk, Twitter @CPSAuk and Instagram @cpsauk.
Prelim:
For the latest scores from today please follow the links below:
To view the list of current scores in PDF format please click below:
To view the current class and category breakdown in PDF format please click below:
We hope you all enjoyed the today's events and we look forward to welcoming you back for the finale tomorrow.