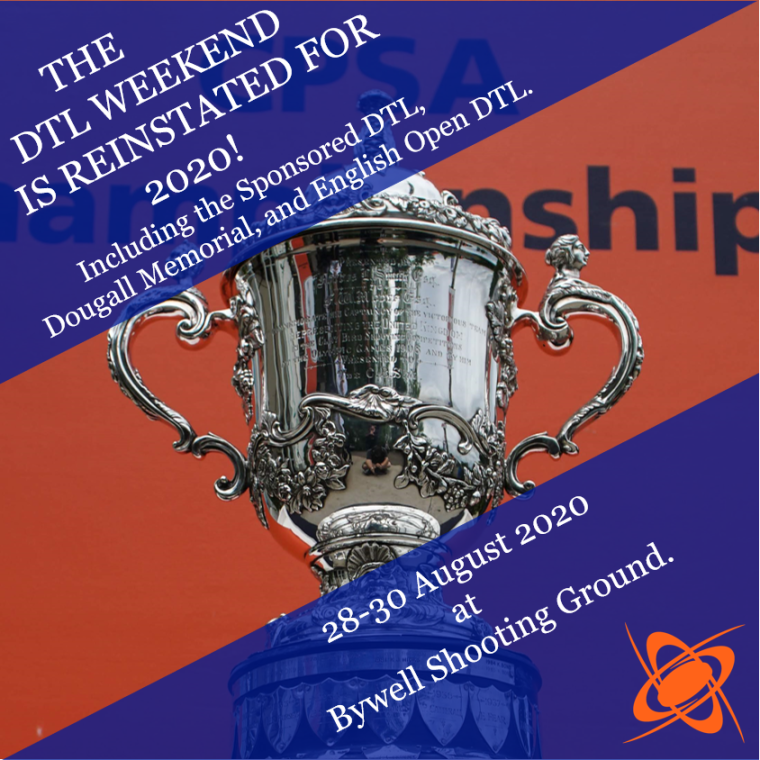 Article
DTL Weekend Re-instated for 2020
The CPSA are pleased to announce that we have been able to re-instate the DTL Weekend this year from 28-30 August at Bywell Shooting Ground! The Sponsored DTL will be held on the 28th, the Dougall Memorial on the 29th, and the English Open on the 30th.
We are really pleased to be able to bring back the oldest championship in British clay shooting this year, the Dougall Memorial, and the weekend will be an event not to miss for DTL shooters.
Please note that bookings made earlier this year for the postponed Sponsored DTL, Dougall Memorial, and English Open as part of the ICTSF World DTL Championships Week have all been transferred to 2021 and will remain so, on the assumption that shooters will want to shoot all of these events together. A new booking will need to be made if you want to shoot the re-instated Sponsored DTL, Dougall Memorial, and English Open DTL in 2020.
Bookings for the re-instated 2020 DTL Weekend will go live on Monday, 20 July 2020 at championships.cpsa.co.uk. The price will be £52 per event.
Please also note that the English Open Single Barrel has been moved from 30 August to 6 September at the North of England Clay Target & Activity Centre, however the British Open Single Barrel will remain on 31 August at North of England.
Thank you to Bywell Shooting Ground for helping us to make this happen and to the event sponsors Eley and Musto for supporting this championship.
(Note: A previous version of this article stated that the English Open Single Barrel had been moved to 4 October. This has since been moved again to 6 September as now stated above.)