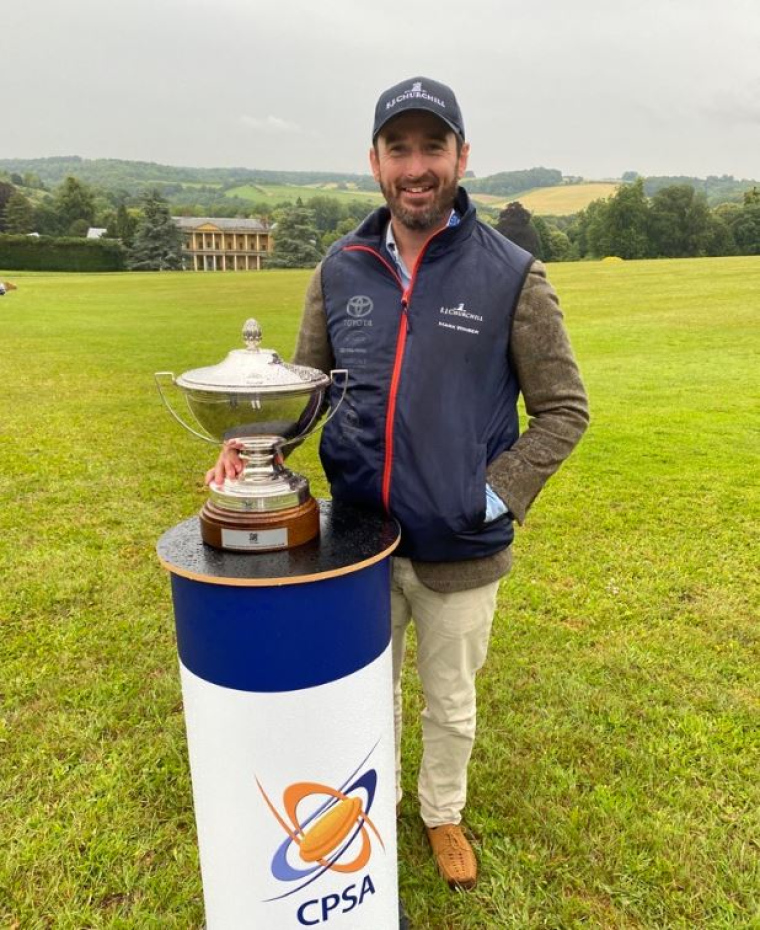 Article
DAY 7 - CPSA World Championships - Sporting Results
DAY 7
Today marks the final day of the CPSA World English Sporting Championships here at E.J. Churchill Shooting Ground, in Buckinghamshire.
It's been a busy week, culminating with the super final, where the top six shooters from across the week shoot-off for the World title.
After a glorious day of the final rotations making their way around both the Rizzini and Gamebore courses, the competitors and spectators ventured from EJ Churchill Shooting Ground to the beautiful grounds of West Wycombe Park for the Super Final. With the backdrop of the stately home providing a great setting for the finals of this years' Worlds, it was of course just our luck that at the Worlds, the British weather decided it was the perfect time for the heavens to open and rain to descend on the finals.
However, the shooters were not deterred by the rain, and before the super final could take place there was a shoot-off for the last two places to enter the Six-man final; Nathan Skinner, John Lee and Stephen Brightwell all shot for a place, finishing on 188 ex200 from their sporting rounds throughout the week. Nathan and Stephen shot their way to secure their places, to join Mark Winser, Mark Webster, Martin Myers and James Bradley-Day.
After a tense round of 25 targets, Mark Winser emerged as CPSA World Sporting High Gun 2021, finishing on 210 ex225, with Mark Webster coming Runner-up with 209 ex225, and Martin Myers finishing on 208 ex225 to claim Third overall. We are grateful for our Sponsors, Keith Foote - Swatcom, David Scott - Gamebore, Edward King - ASI Rizzini and Ashley Shaw - Fine Shooting Accessories for joining the prize giving, and helping to present the World Sporting winners with their trophies and medals
Mark Winsor said "I've loved every minute of it..everything has run flawlessly. Thank you to EJ Churchill for everything they have done for the Worlds". He continued, "I'm back to coaching tomorrow, so straight back into it. I just came down to enjoy myself and was just looking forward to seeing people again at events as we remember them . A shame our American counter-parts couldn't be here...but look forward to hopefully seeing them out there next year"
In the team rankings, England once again lead the way, with the Senior, Ladies, Colts and Junior teams lifting gold, as well winning with a combined score of 2013ex3400
Congratulations to all who shot both today and throughout the week.
For scores, please visit www.cpsa.co.uk/worldscores and for the Sporting Results, click here.
We would like to thank our hosts E.J. Churchill Shooting Ground for helping run such a fantastic event, as well all the World Championship sponsors for helping making all the events possible: Rizzini, Musto, Swatcom, Gamebore, Eley, Fine Shooting Accessories and Promatic.