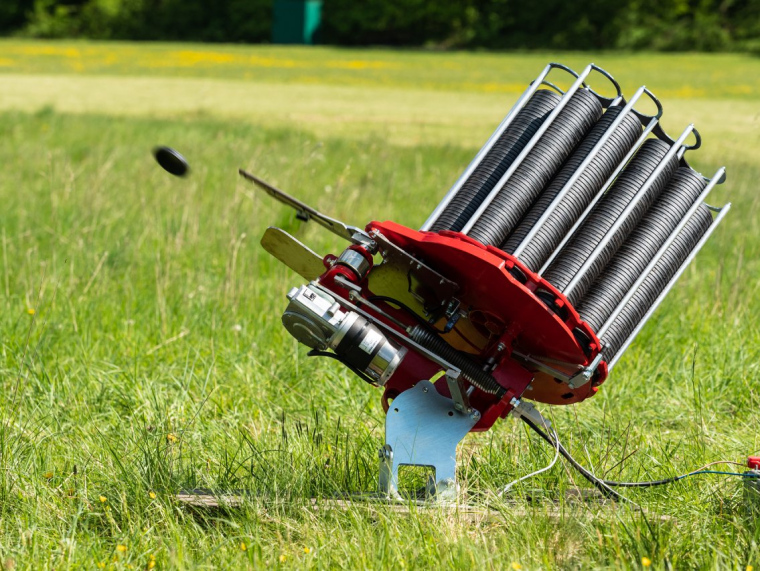 Article
English Open Day Four Report
Carl Bloxham shot the highest score on day four of the English Open at Atkin Grant & Lang to put himself in with a strong chance of making the six man Super-Final on Saturday afternoon.
Carl's score of 106 puts him in fifth place on the leaderboard, four points behind Richard Bunning.
With the wind up on Friday morning the competitors out on the course early on struggled to make an impression on the challenging targets. It was a theme that carried on throughout the day.
James Bradley-Day earnt himself an extra bag of sweets as he became the second shooter of the week to straight Stand 11, that followed an equally impressive seven scored on Stand 8. However, early slip ups on the course put him out of contention as he finished on 89.
It's been a very busy week for the team at Atkin Grant & Lang, with Director commenting, "A huge amount of work has gone in from all of our team here who work on the ground and in the lodge to develop a course which is challenging and exciting for people to go round."
"The feedback we've had is that it's a tough course, but it is meant to be a tough course - it's a Championship and some people have been putting in some amazing scores this week."
In the Ladies category Cheryl Hall jumped to the top of the leaderboard shooting 97 to overtake Emma Stacey by one point. Whilst in Juniors Henry Collins matched Josh Bridges score of 102 to tie for the lead.
To view the full list of scores click here, to view the class and category breakdown, click here and to view the side event scores, click here.
A note on Saturday:
If you are booked onto the English Open on Saturday and unable to attend, please call us ASAP on 07765 247954.
Please also be aware if you are travelling to the English Open at Atkin Grant & Lang on Saturday, please be aware of road closures on the M1 from 10pm on Friday 11th May - for more info, click here.