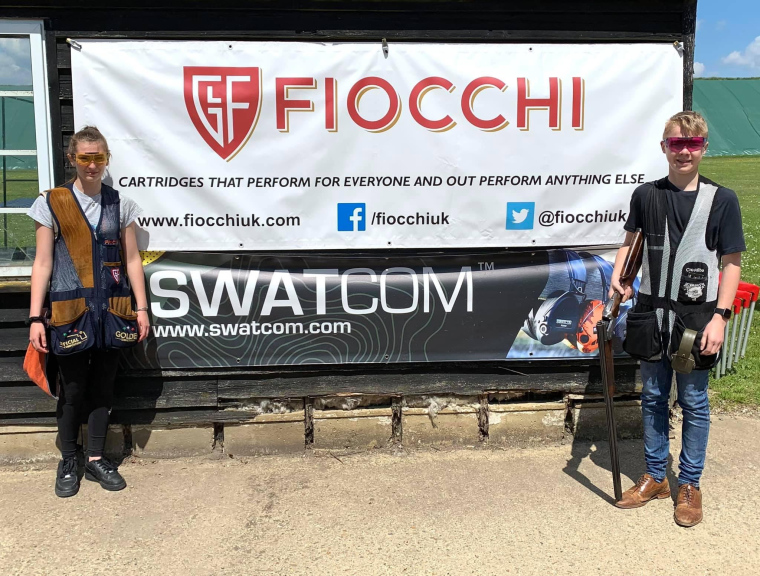 Article
Trap Development Initiative Shooters Announced
Congratulations to Hermione Burns and Mathew Paley who have been selected, following an application process, to join the CPSA Trap Development Initiative 2021.
The Trap Development Initiative, which is in its first year, has been established after the success of a similar initiative run for young shots in English Sporting, and though the generous support of HornbyChapman who have helped us to introduce this Initiative and sponsorship to the fast-trap disciplines of Automatic Ball Trap and Olympic Trap.
CPSA CEO Iain Parker announced the two selected young shooters at the CPSA English Open ABT on Sunday 30th May, along with Paul Chapman of HornbyChapman. The video can be found here.
Paul said "It's a great initiative on behalf of the CPSA. I had a wonderful time as a Colt and Junior in shooting, and I managed loads of travelling and meeting loads of great people; and have some fabulous experiences. So I'm very pleased to put something back into the sport we love so much"
We are grateful for the sponsorship of Fiocchi, who have kindly agreed to supply the shooters with some cartridges, and also Swatcom and Solware who are providing hearing protection and shooting accessories to support the young shots.
Hermione told us "I am looking forward to working with the CPSA and other brands to help encourage other people get into the sport. I am excited to be representing the CPSA at all the major ABT and OT competitions this year and carry on progressing on my own shooting at the same time".
Mathew commented "I am so excited to have been chosen for this initiative, and very thankful, it will really help me promote my shooting skills and talents and help take me to the next level".
Well done to both, we look forward to following their progress as the season continues.
For more information about the CPSA Trap Development Initiative, please click here.