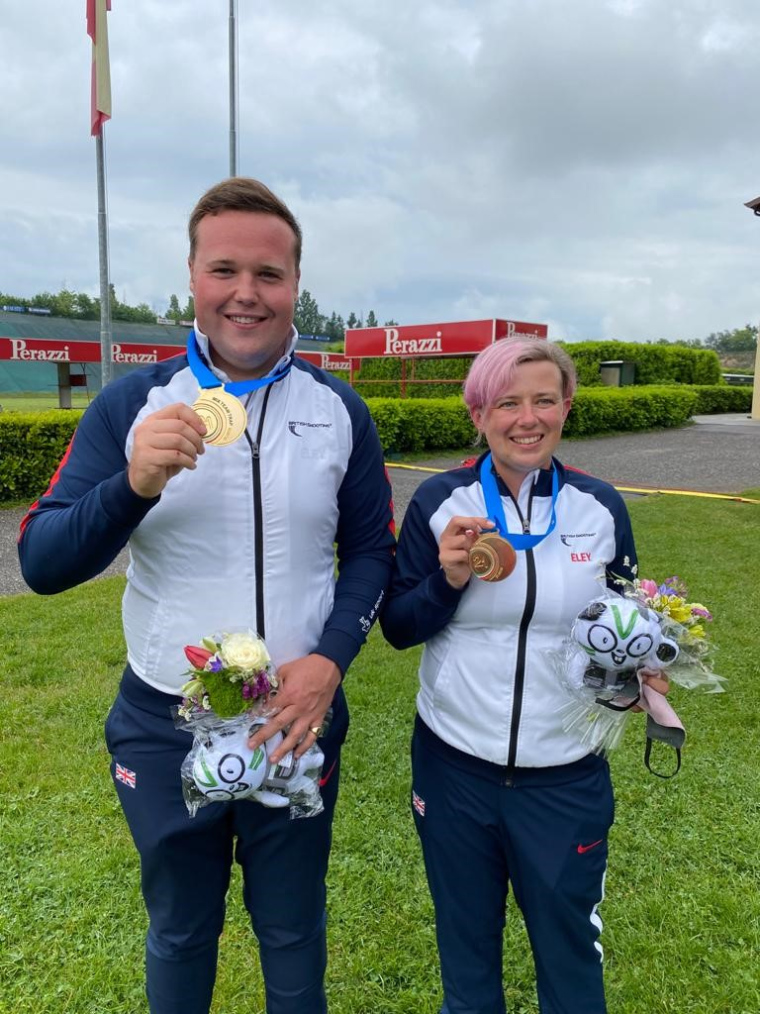 Article
Gold for Matthew Coward-Holley and Kirsty Hegarty at Lonato World Cup
Press Release from British Shooting:
It's gold for Matthew Coward-Holley and Kirsty Hegarty at the ISSF Lonato World Cup in Mixed Trap Pairs.
A score of 39ex50 was enough for GB to beat finalists San Marino (34ex50) and secure top place on the podium.
The duo also went into the final having qualified in top place in the earlier qualification rounds with a score of 145ex150, with Matt, from Chelmsford, shooting a phenomenal 75 straight and Kirsty, from Belfast, shooting 70ex75.
The light conditions certainly played a part in the final scores, with both GB and San Marino missing more targets than they would expect to, but it was the British pair who managed to clinch it.
Speaking after the final, Coward-Holley said: "It was an interesting and difficult final. Bad light had an impact on the scores, but overall we're very happy.
"This has been the icing on the cake for the trip. Everyone has shot really well and it's a fantastic end."
Kirsty added: "Today's been great, the final was really hard but to come away with the medal is fantastic."
"We now just have a couple more internationals in the Green Cup and the European Championships as we build towards the Olympics."