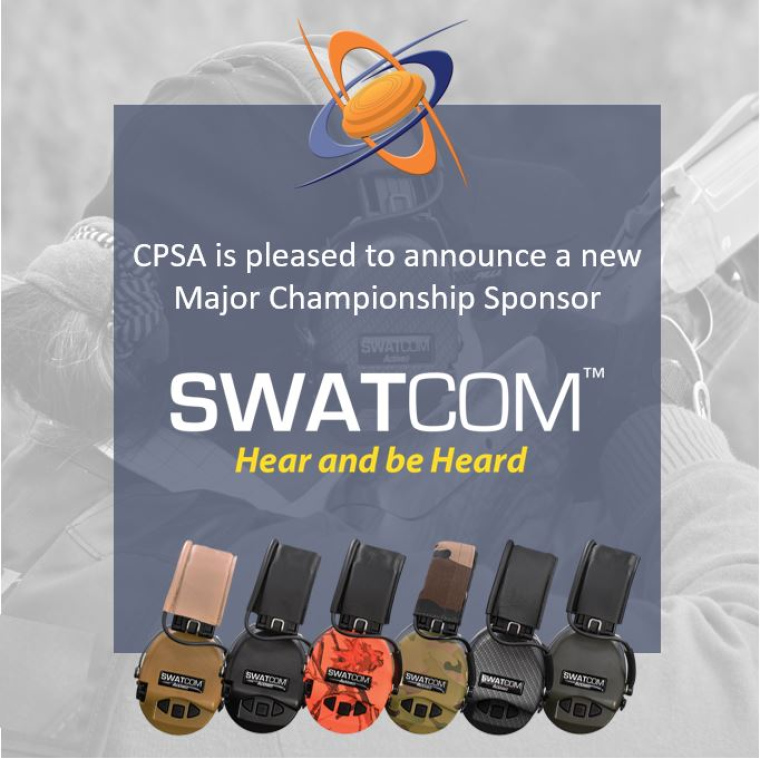 Article
SWATCOM Announced as Championships Sponsor
We are pleased to announce our new partnership with SWATCOM who will be supporting our Major CPSA Championships, including the CPSA World Sporting and Sportrap, over the next three years.
SWATCOM offer premier, high-specification off-the-shelf and bespoke passive and electronic hearing protection to suit most budgets and personal needs. Their products enhance user communication and personal safety, in some of the most demanding environments.
Established in 2000, the SWATCOM brand is wholly owned by Talking Headsets Ltd., a family run business with a global footprint. Talking Headsets provides professional communication solutions and has developed SWATCOM into a major brand established in many global industries. We are proud to be associated with them.
Talking Headsets Managing Director Keith Foote commented, "I am delighted to support the CPSA and their Championships. With my love of this sport and being an active supplier of hearing protection and communications to this industry for the past thirty years, it makes perfect sense to team up with this great organisation. Our SWATCOM Active8 headsets and associated products are perfect match for this sponsorship. It is an excellent opportunity to help us better support the end users, at all levels of the sport".
With an extensive range of wireless, hands-free communications solutions, with features including being totally submersible and fully waterproof, SWATCOM headsets truly help meet the demands of professional shooters. Their Multicom2 system has also been endorsed by the Great Britain Rifle Team.
CPSA CEO Iain Parker commented, "On behalf of the Association I am delighted to welcome SWATCOM as a Major CPSA Championship Sponsor. SWATCOM are industry leading hearing protection, a great partner to help keep our sport safe for all to enjoy, and we are fortunate to have them as a headline sponsor for the next three years. I look forward to working with and seeing SWATCOM at all our Major CPSA Championships and events. My thanks to Keith and his team for their support of our sport."
Be sure to look out for Keith and his team at our CPSA Championships and events throughout the year, as well as the launch of the SWATCOM Active8-M early this year. We will also work with them on a few surprises for CPSA members, so keep an eye out on our website and social media in the months to come.