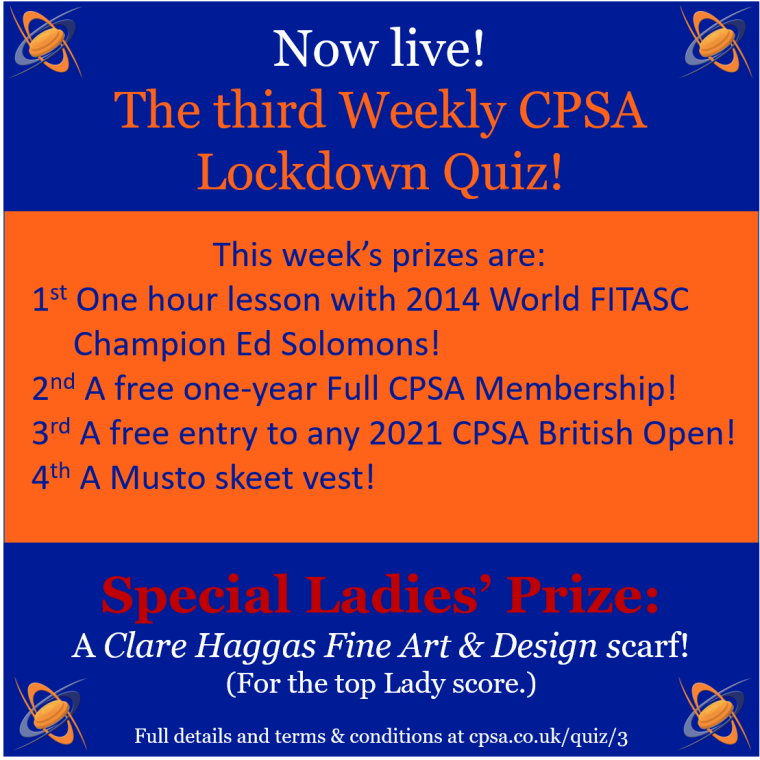 Article
The Third CPSA Lockdown Quiz is Now Live
The third CPSA Lockdown Quiz is now live!
You can click here to find the full details, including the questions and terms & conditions: cpsa.co.uk/quiz/3
The quiz will run from midday 23 November to midday 27 November so you have plenty of time to take part!
Prizes are:
1st A one-hour lesson with 2014 FITASC Sporting World Champion Ed Solomons
2nd A free one-year Full CPSA Membership
3rd A free entry to any 2021 CPSA British Open
4th A CPSA Musto skeet vest
Special Ladies prize: A scarf from Clare Haggas Fine Art & Design!