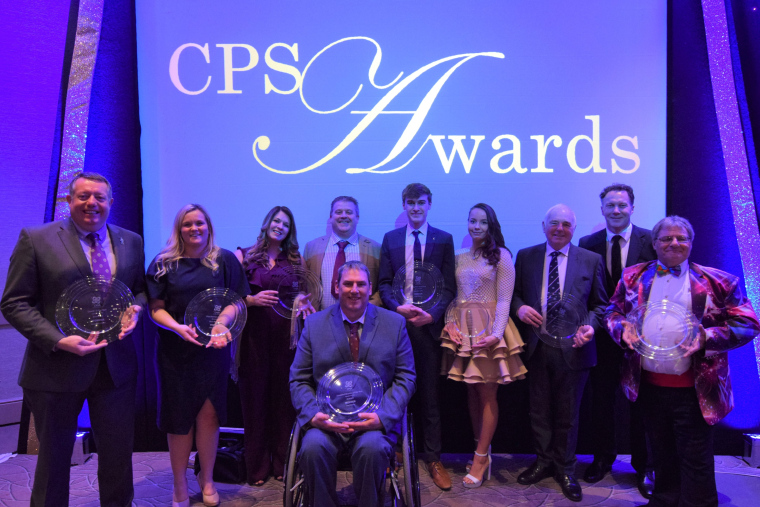 Article
Young Shots Stand Out at the 2020 CPSA Annual Awards.
The Clay Pigeon Shooting Association Annual Awards were presented on 1 February at the Belfry Hotel in Sutton Coldfield, where the young shots who are the future of the sport particularly shined.
Junior shot Amy Easeman took the top honour of Clay Shooter of the Year, having last year become the World Compak Sporting Lady Champion, and having earned her 15th consecutive cap for Great Britain in Compak. Ami Hedgecock was named Emerging Shooter of the Year, a recognition not only of her championship titles over 2019, but also of her great sportsmanship. This is a superb feat for a Colt to have won in a category that is open to all ages. Alfie Tibbles won Young Shot of the Year, in his last year of eligibility for the award as he has just moved up to Juniors and is already winning prizes in that category.
Popular CPSA Referee Tony Axcell was named Sports Personality of the Year, a recognition of his cheerful and professional manner of officiating that exemplifies the best of CPSA Referees. Coach of the Year went to Lee Wilcoxson, who gave up his previous career just six years ago to train as a CPSA Coach and become a full-time shooting instructor. Paul Bailey was named Disabled Shooter of the Year, having achieved a series of championship titles over 2019, including wins outside the Disabled category against able-bodied competitors.
Sporting Targets was named Club/Ground of the Year, with Managing Director Andrew Clifton accepting the award on behalf of the ground that he has built over the past 30 years. John Bidwell and Andy Coppen won the Course Setter Recognition Award, which was particularly a recognition of the excellent British Open English Sporting and Sportrap courses that they set in 2019. Their courses were praised for their crowd-pleasing qualities that provided an enjoyable event for the less-experienced shooters, yet still challenged shooters of the highest level.
The CPSA Annual Awards night is a cornerstone event in the clay shooting calendar. Stand-up comedian Hall Cruttenden entertained the attendees and also helped to present the awards. All nominees for the CPSA Awards are CPSA members and are nominated by members, with the shortlisted nominees also voted on by members.
The CPSA is the National Governing Body for Clay Target Shooting in England, supporting clay target shooting enthusiasts across the UK and promoting the highest standards of excellence. The CPSA regulates the standards of safety and competition at over 300 affiliated and registered grounds around the country, promoting and organising national championships in sixteen different clay-shooting disciplines.