Article
Alan Hyde Obituary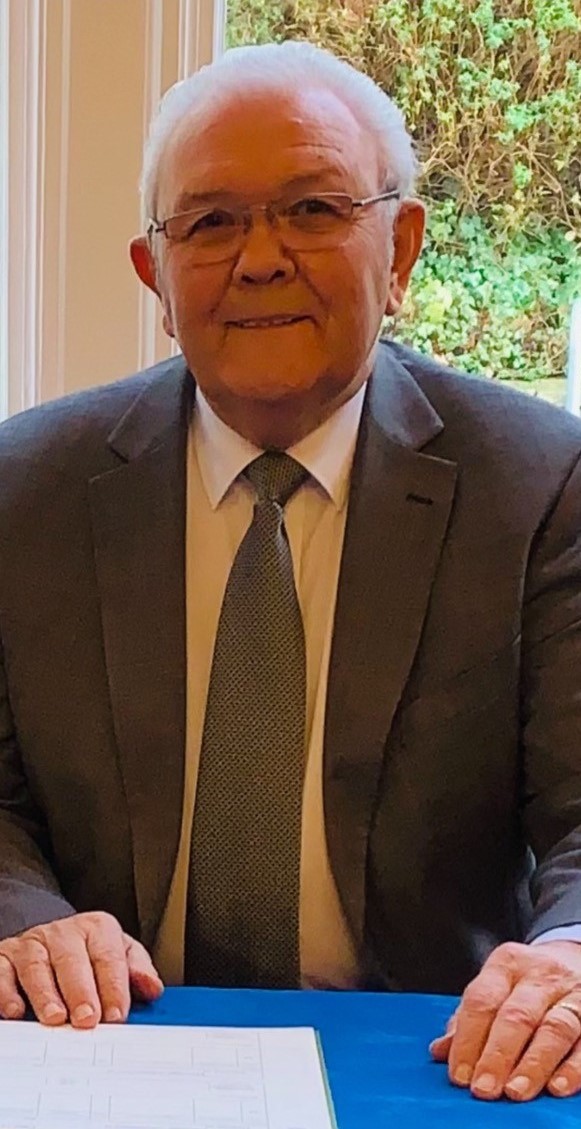 Alan Frederick Hyde sadly passed away on Tuesday 16th of November 2021 after catching Covid19, he was 79. Our sincere condolences go out to his wife Rosie and his daughter Catherine. Alan's first wife Marion had already sadly passed away, but four years ago Alan found happiness again when he married Rosie. They both loved to go out dancing, Alan loved life and his Rock and Roll music. He will be very sadly missed.
In the early days Alan was involved in the running of the Crediton G.C. which is where he taught his son Jamie to shoot. Catherine fondly remembers going with her father and brother Jaime to watch them compete at CPSA competitions.
Please see below some fitting tributes from a few of those who knew Alan:
Emilio G Orduña (England team member and Executive Director of the CPSA up to 2002) has been a close friend of Alan's for the past 5 decades. He said "Alan was a great human being, a staunch and dedicated clay shooter, and an asset to the CPSA for more than 30 years. We met in 1969 just after my family and I had moved from Madrid to settle in a small hamlet called Newton St. Cyres, between Exeter and Crediton, in Devon. Alan was involved in the running of Crediton G.C. and was a frequent visitor to Ladd's Gun Shop in Crediton, which is where I first met him.
We both developed a passion for the sport and our paths followed rather parallel tracks. Mine was travelling the breath and length of the Country to competitions, eventually joining CPSA as Executive Director, whilst Alan was the great organiser and thinking Committee man. He would spare no effort to administer, plan and work tirelessly to make a success of whatever event he became involved with. Alan became Chairman of the CPSA Devon County Committee, then later Chairman of the South West Regional Committee and eventually joined CPSA's Management Committee. In time, Alan was elected as National Vice-Chairman under the leadership of that other great CPSA man, Geoff Taylor".
Emilio remembers that in mid-eighties Alan became a very professional, effective and successful England Team Manager (Trap disciplines). He led his teams to numerous victories in Home Internationals Matches. Emilio states "I had the honour of representing England several times, but one of my fondest memories was the time where both Alan and I were in the 2001 winning team together, Alan as team manager and I as Captain. Even after my return to Spain (my country of birth), our very close friendship continued until this sad day".
Emilio G Orduña (CPSA nº 4535)
Peter Cole (England Team member) had known Alan for around 35 years and remembers that although Alan wasn't the best of shots, he more than made up for it with his ability to manage committees or any other similar role. He was a doer rather than someone who would look in and cast an opinion. He was very affirmative and capable of managing any team or a committee.
He was the Chairman of the Devon CPSA for around 10 years and also an England ABT team manager, a role he seemed to revel in. He was always helpful and very organised. When Alan was chairman of the Devon CPSA back in the nineties, Devon would 9 times out of 10 win all the trap and sporting disciplines, thanks to Alan's strength and enthusiasm 'firing up' the teams.
Peter says "My fondest memories of Alan were when he was the England ABT Home International team manager back in the nineties. Myself and Roger Westaway travelled to many Home Internationals with Alan and one of the most memorable was when we went to the Scottish Home International. We as always had a great weekend as Alan's managerial role ran like clockwork. On the day of our flight home we had a few hours spare and Alan took us on a trip up around the Lochs and showed myself and Roger some stunning scenery before our flights home which are embedded in my mind forever, a perfect end to a perfect weekend. He was a great guy for 'first timers' (new caps) to have as their guardian at a Home International because he always made you feel at ease and welcomed. He was a very positive thinking man who revelled in life. I will miss him and his very own unique and warming personality".
Peter Cole (CPSA 15108)
Ron Whatley (England team member now 90 years old) remembers Alan well, "Back in those days we used to like to ride motorbikes together and would sometime ride out to the gun clubs. Alan was the best CPSA England team manager. He knew exactly what he wanted and how to get it organised to suit everyone in the team. Alan always had an immaculately turned-out team at the Home Internationals".
Ron Whatley (CPSA 59775)
Rosie and Catherine have asked us to share the funeral details which will be at 12 noon on Friday 10th December at Crediton Parish Church. This will be followed by a private family cremation. Family flowers only please, donations if desired to North Devon District Hospital (NDDH) - ICU Dept.