Article
Kent & Sussex Clubman Classic League 2018
The Kent & Sussex Clubman League Trophy Presentations took place on Saturday 22nd September at Willow Farm Shooting Ground who put on an entertaining 100 target All-Rounder type competition for the League shooters to enjoy with 50 Sporting, 25 Sportrap and 25 English Skeet and trophies for the top 3 combined scores.
Karen Leadsham took the High Gun honours with a narrow one point victory over Russell Swain, 85 to 84 with Bradley Hatcher securing the 3rd place after a shoot-off with Richard Worthington went to sudden death with a 7 to 6 win so well done to all three.
The Willow Farm Team were crowned 2018 Team Winners and all of those who had attended 3 or more of the shoots in the series received a trophy from the Ground.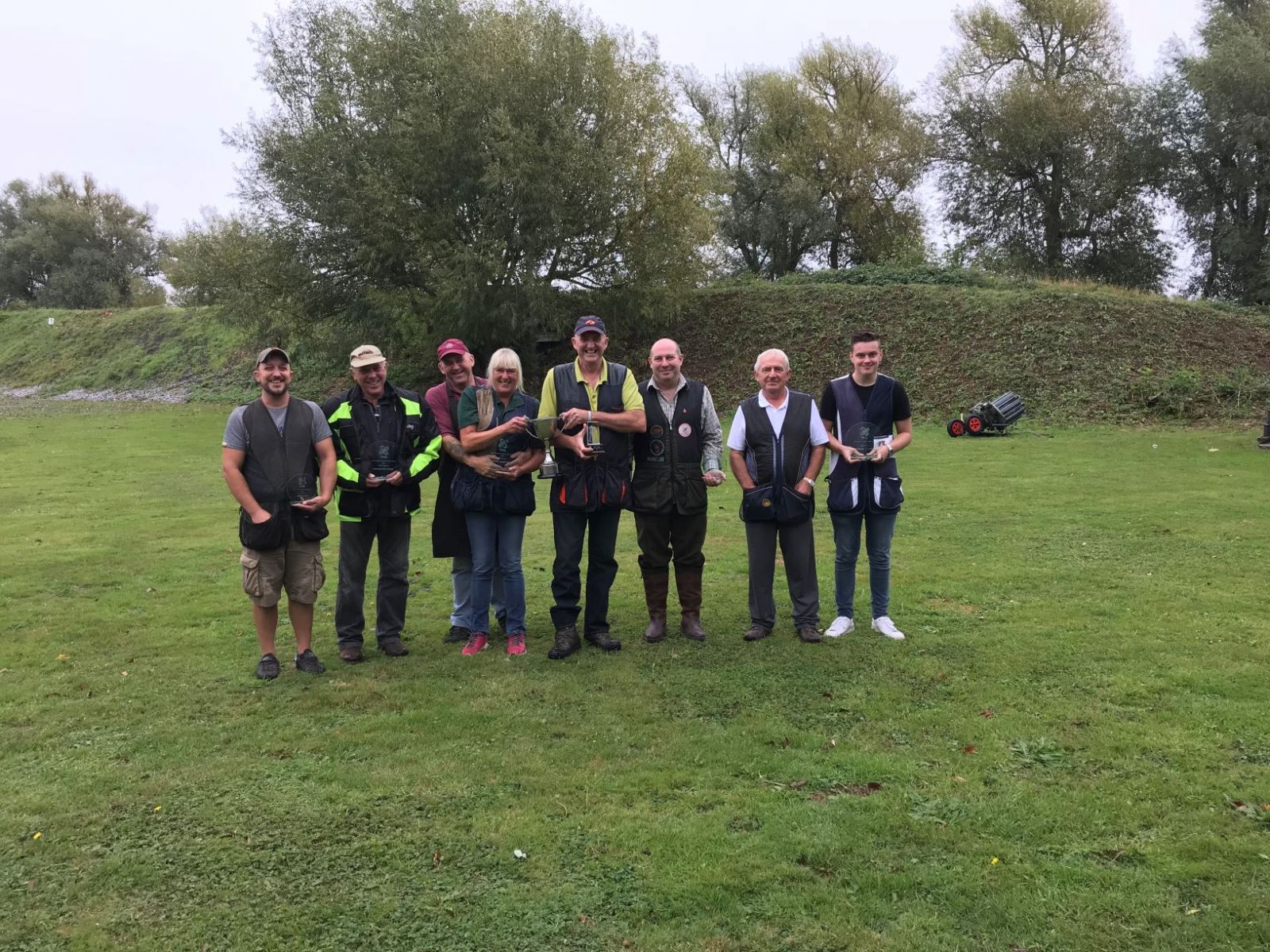 L-R James Moore (Crow Class H/G), Gordon Fennings (Veteran H/G), Paul Hollamby (Teal Class H/G), Karen Leadsham (Ladies H/G), Clive Tayor (Overall High Gun), Alun Kraft (Rabbit Class H/G), Dennis Purnell (Overall Runner Up), Bradley Hatcher (Junior H/G)
Thanks to all who took part in the series and we now look forward to the Super-final at Southdown Gun Club on Saturday 27th October between Willow Farm and Wallers Ash.