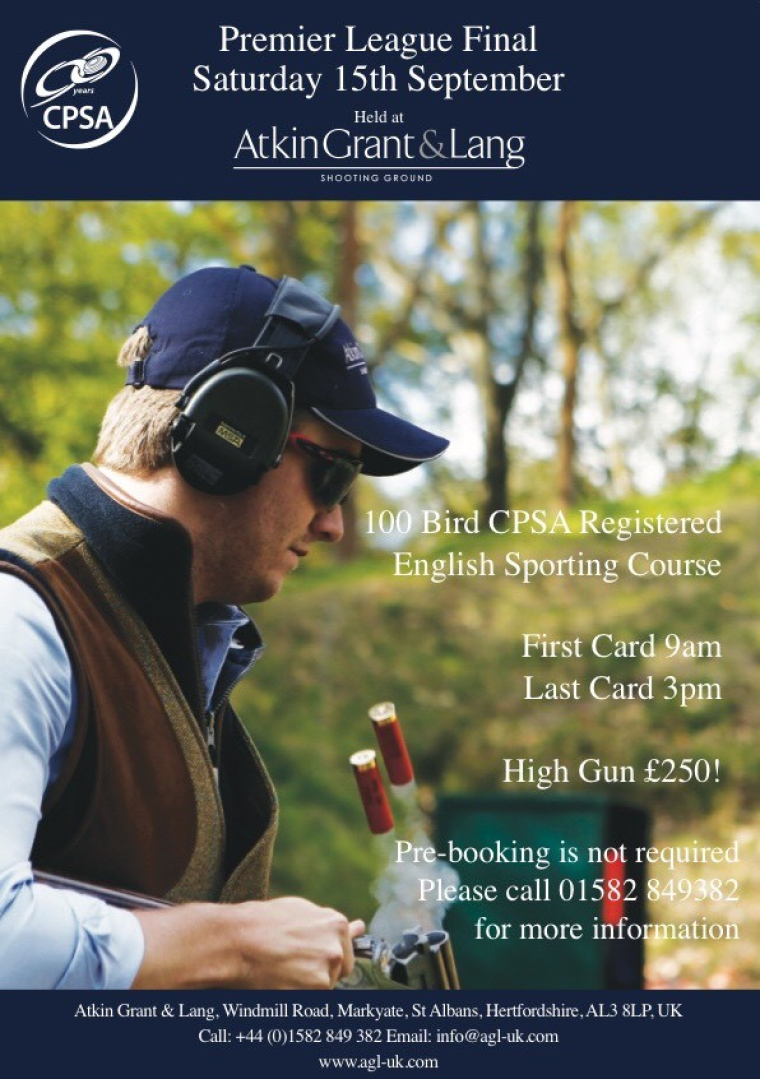 Article
Premier League 2018 Final
The final of the 2018 Premier Leagues series is only a few days away now at Atkin Grant & Lang Shooting Ground in Hertfordshire on Saturday 15th September and the beautiful Browning 725 Black Edition Sporter which is part of the Overall High Gun prize has just arrived at CPSA HQ in readiness for the prize giving at the end of the shoot.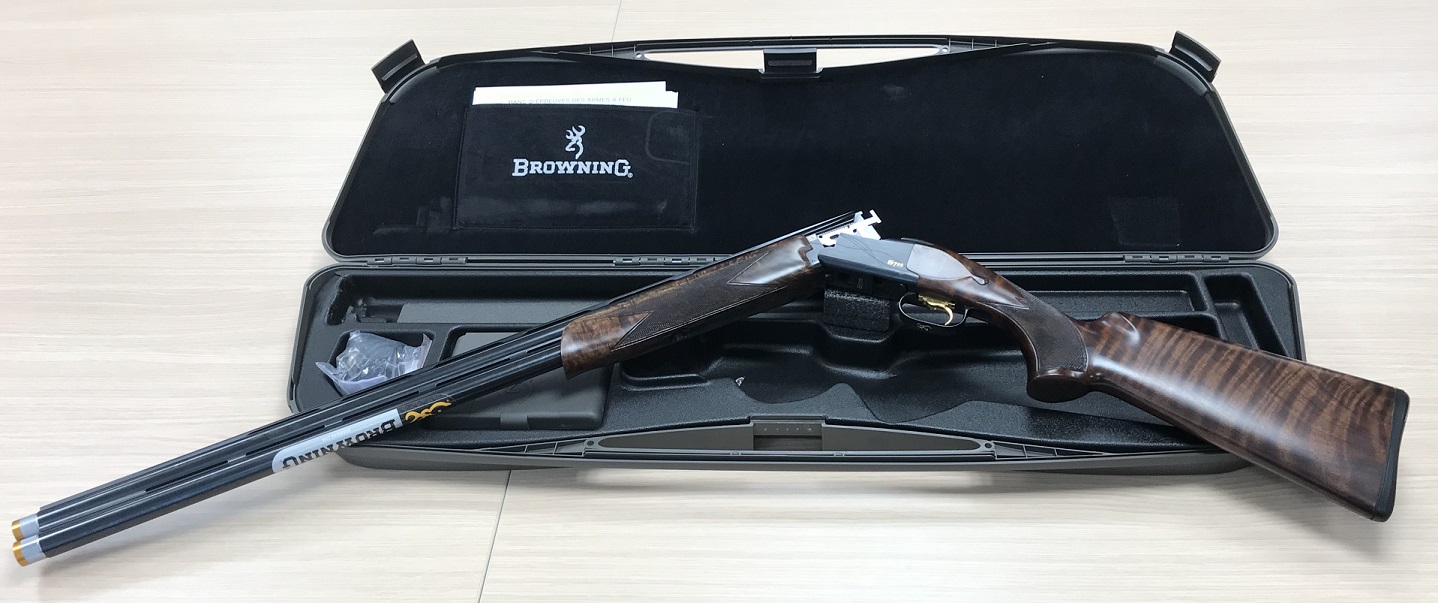 Despite this being the final of the Premier League series this is still a CPSA Registered shoot open to any member to enjoy so come along and have a go for the High Gun prize on the day of £250!
AGL are also opening up the ground so that everyone can shoot the open areas used for the English Open Sporting Championship earlier this year so if you didn't get a chance to shoot in that then come along and enjoy shooting over parts of the ground not normally open to the public.
Shooting starts from 9am with last entry at 3pm with the prize giving and prize draw at 4.30ish and we would like to take this opportunity to thank all of our generous sponsors for their fantastic prizes.
We look forward to seeing you there........
In the meantime to view the results so far please click here