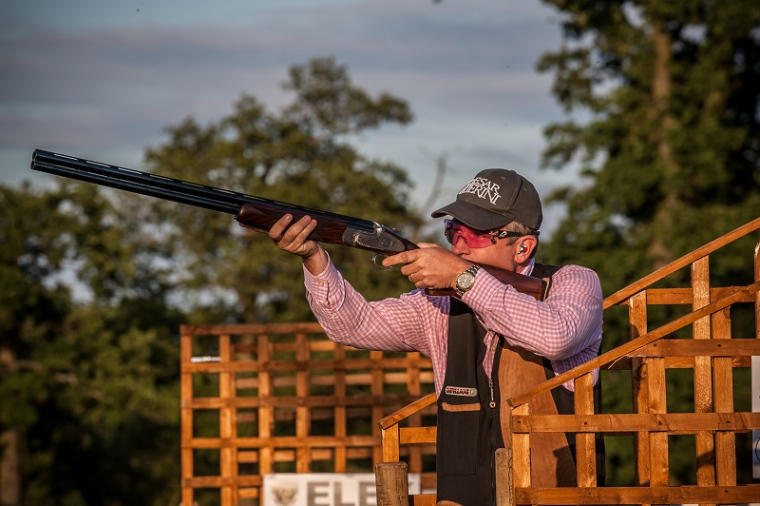 Article
Premier League 2018 Fixture 7 Report
The 7th leg of the Premier League series took place at Westfield Shooting Ground on Sunday 24th June with fantastic weather conditions and some even hotter shooting from Richards Faulds to take the High Gun honours with 95 ex 100 on a challenging shoot with almost 200 entries. It was great to see many of the USA Team at the shoot warming up the World Sporting which kicks off today at E J Churchills.
Richard's score helped the Owls Lodge Team to the highest top ten score of the day with 867 ex 1000 with Team Westfield and Team Southdown close behind on 850 and 849 respectively. Southdown continue to hold the top spot overall at this stage with their best 6 team totals from the 7 shoots so far so well done to all but there's 4 shoots still to go and it's the best 6 scores which count at the final shoot at Atkin Grant & Lang in September.
At this stage the top 3 positions are still held by Team Southdown shooters Thomas Baker, Daniel King and Kevin Howland with the following being the current order in the Classes:
| | | | | |
| --- | --- | --- | --- | --- |
| Class | AA | A | B | C |
| 1st | Kevin Howland (SDN) | Tony Hoskins (SDN) | Thomas Baker (SDN) | Shaun Veasey (CGC) |
| 2nd | Tim Thornett (WFLD) | Neil Gaff (SDN) | Daniel King (SDN) | John Quartermaine (EJC) |
| 3rd | Michael Hibbert (OLSS) | Martin Butcher (WFLD) | Lee Thornett (WFLD) | Matt Sudds (EJC) |
To view the full results so far please click here.
We are still holding prize money from the West London Shoot and this will be taken to the World Sporting at E J Churchills on Thursday to be collected during the event. Click Here to see the remaining list.
We now look forward to the next leg at Cambridge Gun Club on Saturday 21st July. This is a squadded shoot so please contact the Club on 01353 648004 or via info@cambridgegunclub.co.uk to book your squad time.