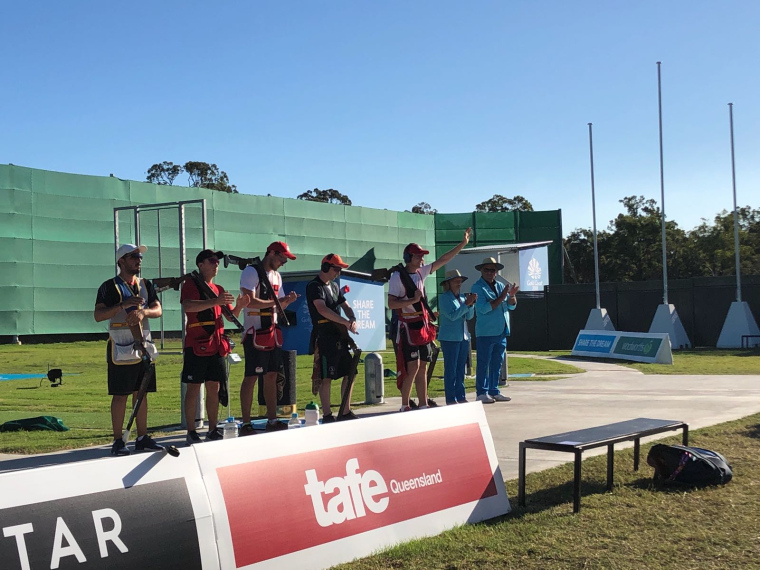 Article
Freddie and Jack Just Miss Out in the Men's Skeet
England's Freddie Killander and Jack Fairclough finished fourth and firth respectively in the Men's Skeet final at the Commonwealth Games on Monday (9 April).
Both shot superbly in qualification, with Jack going through to the final ranked third having shot 122ex125 and Freddie ranked fifith after scoring 119ex125.
There was a strong British contingent in the six man final, with four of the shooters representing the Home Nations.
Welshman Ben Llewellin and Gareth McAuley from Northern Ireland joined Jack and Freddie in the final along with India's Smit Singh and Georgios Achilleos from Cyprus.
The English duo were left a little disappointed in the final, with both just missing out on medals. Jack was eliminated in fifth place having shot 27ex30, whilst Freddie shot 37ex40 to finish in fourth.
Both shooters can look back on events with their heads held high, but Freddie admitted it was a bitter pill to swallow having reached the final and not winning a medal: "It's a dream come true to represent your country in such a beautiful place but to make a final and not come away with a medal is really tough. The competition was great, everyone shot well and I didn't quite have it today."
Looking back on his competition, Jack added: "My qualification was great, and in the final I don't think I could have done a lot more than what I did. I see this as great experience and I will look back at this with happy memories."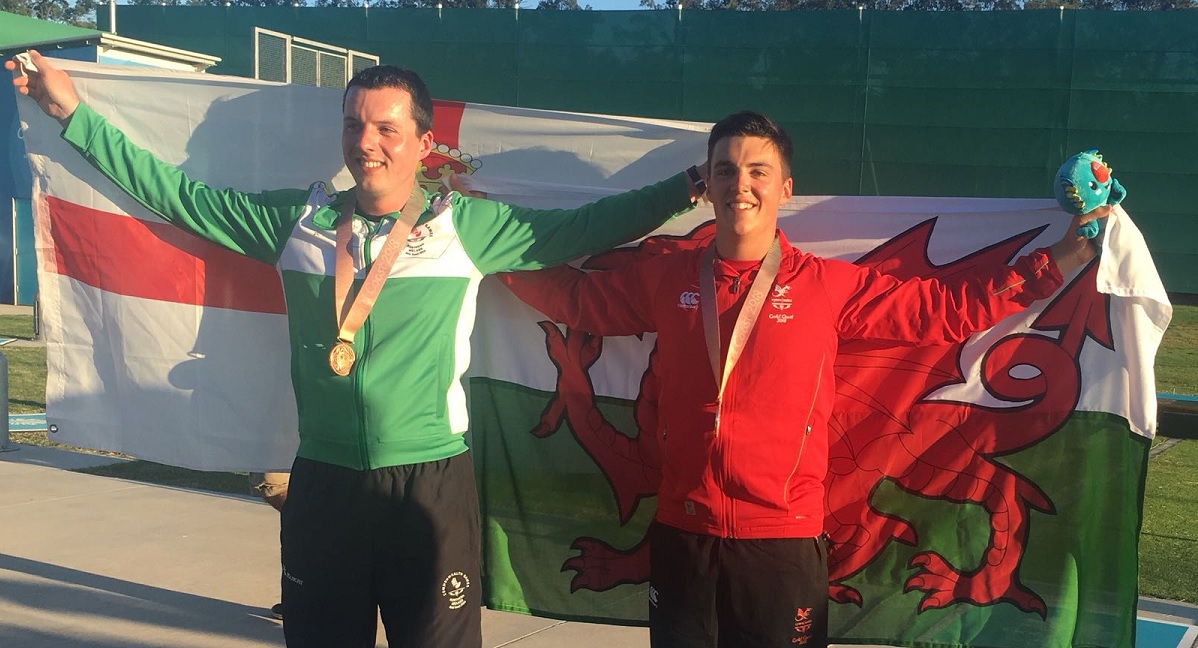 With the English pair eliminated it left Gareth and Ben knowing they were both guaranteed a medal. Gareth finished on 45ex50 to take the bronze, leaving Ben to push Georgios Achilleos the whole way in a battle for the gold. Ben's 56ex60 prompted Georgios to produce a Games record total of 57 to take gold.
Speaking after securing silver, Ben said: "This feels fantastic. To be representing Wales at my first Commonwealth Games and then win a silver - it feels awesome."
"It was great to have so many athletes from back home performing today, and I'd like to say well done to everybody."
To view the results from the Men's Skeet final, click here.