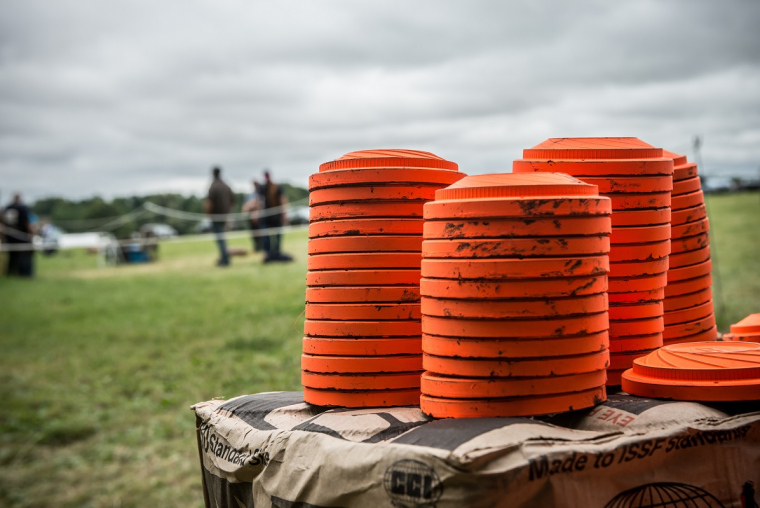 Article
Kent & Sussex Clubman League 2017
​Huge congratulations to Team Willow Farm who have retained their title as Kent & Sussex Clubman League Champions with a great overall series winning score of 2361 ex 2800 and to Runners Up Mill Farm who pushed them all the way finishing on 2276 ex 2800. Also many congratulations to Overall series High Gun Steve Simpson from Stonestiles and Runner Up James Smith from Willow Farm who both shot outstandingly throughout. See below for this years winners....
The victorious winning team...
High Guns L-R: Bradley Hatcher, Jayne Baker, Steve Baker, Steve Simpson, James Smith & Cameron Semple
| | |
| --- | --- |
| Winning Club: Willow Farm Shooting Ground | |
| Runner Up Club: Mill Farm Clay Pigeon Club | |
| | |
| Overall High Gun: Steve Simpson | Stonestiles SG |
| Overall Runner Up: James Smith | Willow Farm SG |
| | |
| Veteran High Gun: Steve Baker | Stonestiles SG |
| Ladies High Gun: Jayne Baker | Stonestiles SG |
| Junior High Gun: Bradley Hatcher | Willow Farm SG |
| Colt High Gun: Cameron Semple | Stonestiles SG |
| | |
| Teal Class Winner: Andrew Hopkins | Mill Farm CPC |
| Crow Class Winner: Graham Latimer | Mill Farm CPC |
| Rabbit Class Winner: David Orpin | Mill Farm CPC |
For the Full results Click Here
Saturday 14th October Inter-Clubman superfinal between winners of Hampshire & Kent/Sussex Leagues at Southdown Gun Club So the superfinal is now confirmed and it's a repeat of last year with the Willow Farm Team from the K & S League up against Wallers Ash Gun Club from the Hants League. Can Willow Farm do the double or will Wallers Ash take the honours (and the trophy) this year! If anyone from any of the other teams would like to come along and shoot this 100 target layout then please feel free to join us. It's a great day out!!
If you shoot at Willow Farm, Mill Farm, Stumbletts or Stonestiles and would be interested in taking part next year then please speak to your Club to check the eligibility rules. We are also keen to have new clubs join the series for 2018 so if you have any questions, please contact Richard on 01483 485406 or via richard@cpsa.co.uk