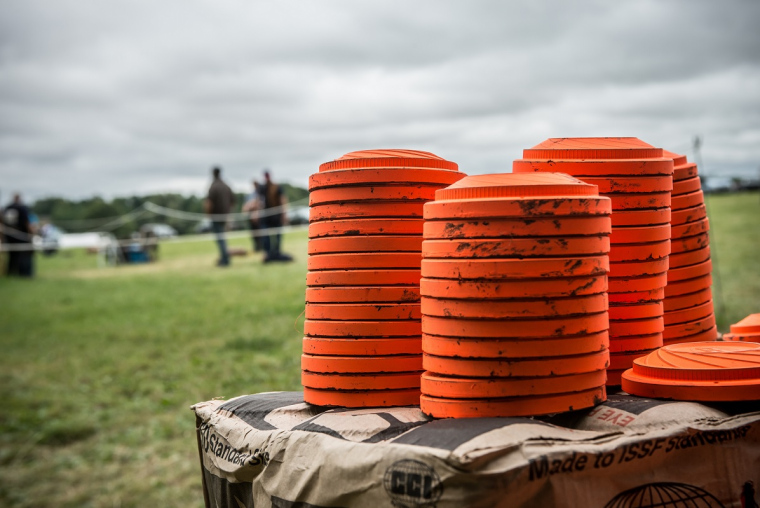 Article
Kent & Sussex Clubman League 2016
Huge congratulations to the Willow Farm Team as the 2016 Kent & Sussex Clubman League Champions and to Alfie Hedges as Overall High Gun for the series. We now look forward to the Champion of Champions Shoot off between Willow Farm and the Hampshire Champions Wallers Ash at Southdown Gun Club on the 5th November!
The Winning Team from Willow Farm SG
The High Guns....L-R Dennis Purnell, Jenny Baker, Barry Dann, Alfie Hedges, Tony Hawkins, Mark Newitt, Jordan Todd & Ian Childs
The 2016 Winners are:
Winning Club: Willow Farm Shooting Ground

Runner Up Club: Mill Farm Clay Pigeon Club
Overall High Gun: Alfie Hedges
Stumbletts GC
Overall Runner Up: Barry Dann (by Countback)*
Mill Farm CPC
Veteran High Gun: Dennis Purnell
Mill Farm CPC
Ladies High Gun: Jenny Baker
Stonestiles SG
Colt High Gun: Jordan Todd
Willow Farm SG
Teal Class Winner: Tony Hawkins & Mark Langridge
Stumbletts GC & Mill Farm CPC
Crow Class Winner: Ian Childs
Willow Farm SG
Rabbit Class Winners: Charles Langridge & Ben Collins
Mill Farm CPC & Stonestiles SG
Full Results available to view here
For anyone who hasn't shot in the Clubman League before, these are a series of 70 bird Sporting shoots for C Class & Unclassified shooters with scores accumulating along the way and at the end of the series trophies and prizes are awarded for the overall winning club, high gun, ladies high gun, vets high gun, juniors high gun etc.
If your Club would be interested in taking part in 2017 series then please contact Richard at CPSA HQ on 01483 485406 or richard@cpsa.co.uk for more info.
To see the rules & Regulations for the Clubman League please Click Here
10/10/16