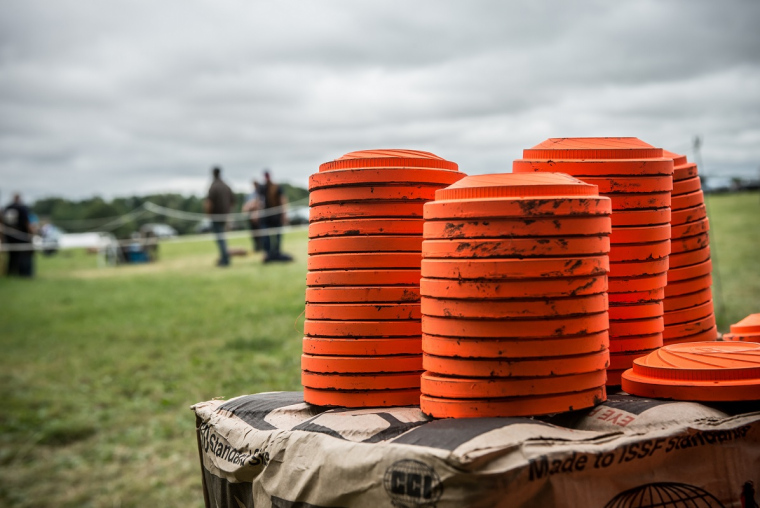 Article
Hampshire Clubman Classic League 2016
Many thanks to Fareham CTC for hosting the 2016 Presentation shoot and once again, huge congratulations to the Wallers Ash Team as 2016 Winners and to Jamie Dunn as Overall High Gun.
The victorious winning team from Wallers Ash

L - R Max Evans (Overall Runner Up), Louise Dexter (Ladies High Gun), Jamie Dunn (Overall High Gun), Ethan Dunweedon (Colts High Gun), Joe Rixon (Juniors High Gun) & Tim Daisley (Newbie High Gun). Well done to all....
Winning Club: Wallers Ash Gun Club

Runner Up Club: Fareham Clay Target Club
Overall High Gun: Jamie Dunn
Gosport & Fareham SCC
Overall Runner Up: Max Evans
Wallers Ash GC
Veteran High Gun: Dave Bruce
Bramley CC
Ladies High Gun: Louise Dexter
Bramley CC
Junior High Gun: Joe Rixon
Wallers Ash GC
Colt High Gun: Ethan Dunweedon
Gosport & Fareham SCC
Newbie High Gun: Tim Daisley
Wallers Ash GC
Teal Class Winner: Simon Hammal
Wallers Ash GC
Crow Class Winner: Adrian Smith
Wallers Ash GC
Rabbit Class Winners: Alan Crook & Garry Newman
Wallers Ash GC
Click here for the full 2016 results
For anyone who hasn't shot in the Clubman League before, these are a series of 70 bird Sporting shoots for C Class & Unclassified shooters with scores accumulating along the way and at the end of the series trophies and prizes are awarded for the overall winning club, high gun, ladies high gun, vets high gun, juniors high gun etc.
If your Club would be interested in taking part in this series next year then please contact Richard at CPSA HQ on 01483 485406 or richard@cpsa.co.uk for more info.
To see the rules & Regulations for the Clubman League please Click Here
26/09/16