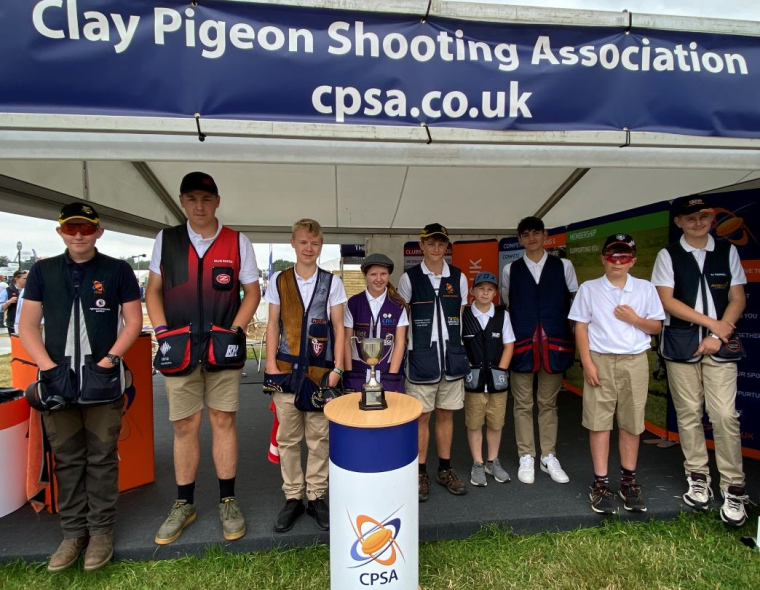 Article
Ollie Keates Wins The Colts Challenge
Oliver Keates has won the CPSA Colts Challenge at the annual clay-target shooting competition that is held at The Game Fair. Jasper Pearce placed Second, and Mathew Paley came Third overall. Oliver took the win with three targets clear of Runner-Up Jasper on the challenging layout.
The Colts Challenge is an invitational competition, where the top ten ranked under-16s who shoot English Sporting in England that can attend on the day are invited to compete for the title. Oliver, who goes by Ollie, a 15-year-old shooter from Wiltshire, has been having a great season so far, and recently came Second in the CPSA World Sporting Championships.
The competition consisted of 50 targets shot on The Game Fair Challenge, an English Sporting course set by E.J. Churchill's that was also open to all attendees of The Game Fair throughout the weekend. The top five scoring Colts on this course were then invited to compete in a final which consisted of a 25-target Sportrap layout.
Speaking after his win, Ollie said: "It was really enjoyable and a good layout, tough targets but a good layout. I haven't shot with the other colts before but was nice to see how they shoot, and it was really enjoyable."
The other competitors were Maximus Allen, Lain Blamey, Barney Eastman, Fern Lancaster, John Porter and Troy Thornell who all took on the 50-target event. After a challenging but enjoyable sporting round, Max Allen on 39ex50 and Barney Eastman on 41ex50 were also super finalists joining Ollie and Mathew, who finished on 40ex50 and Jasper 38ex50. Max and Mathew ended tied for Third place, and had a shoot-off over five targets, with Mathew taking Third by one target.
Fern Lancaster, who was competing in the invitational event for the first time, and was the only representing Lady Colt in the Top 10 said "it was great to do it for the girls. It was a great experience and nice to meet so many new people and make some new shooting friends"
The top three winners each won a cash prize, along with Musto clothing, shotgun cartridges from Eley Hawk and free CPSA membership on their next renewal.
Well done to all who shot on the Final day of The Game Fair.