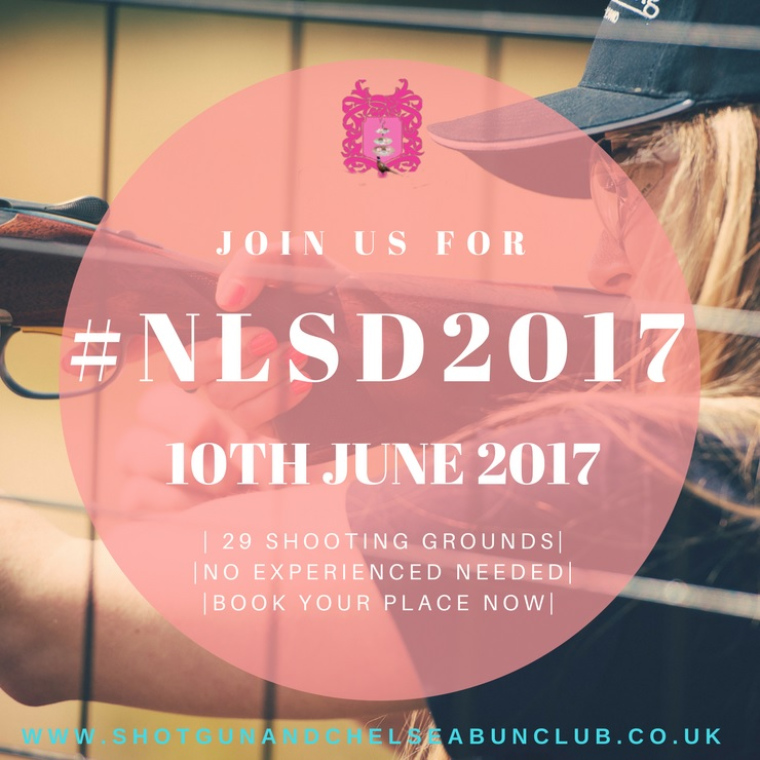 Article
Shotgun & Chelsea Bun Club Announce Their Third National Ladies' Shooting Day
The Shotgun & Chelsea Bun Club has that it it's third annual National Ladies' Shooting Day will take place on Saturday 10th June.
Billed as the largest all female clay shooting event in the World, this year's event has an International feel with events being planned in America and the cub's first event in Ireland.
National Ladies' Shooting Day 2017 is set to encourage more women to try clay shooting, with some twenty-nine of the finest shooting grounds on board so far and early ticket sales up previous years.
The day welcomes all abilities, from those who have never seen a gun before and want to try it for the first time, right up to experienced and world class shots. There's a big emphasis on celebration, sharing successes and shooting in a safe and social environment.
This initiative has seen some 2,500 participate so far. This is on top of the 10,000 women the Club has welcomed with it's regular events since its founding in 2011.
Club founder Victoria Knowles-Lacks commented, "I'm thrilled that National Ladies' Shooting Day is the biggest event in the women's shooting calendar, we've been astounded by the response in previous years and this year we're going bigger and better. It's a huge step forward to have even more grounds on board, some International events and more of our Club members than ever volunteering to host a #NLSD2017 venue, which enables us to up our capacity for the day."
To see the full list of participating shooting grounds and to book tickets, please visit www.shotgunandchelseabunclub.co.uk