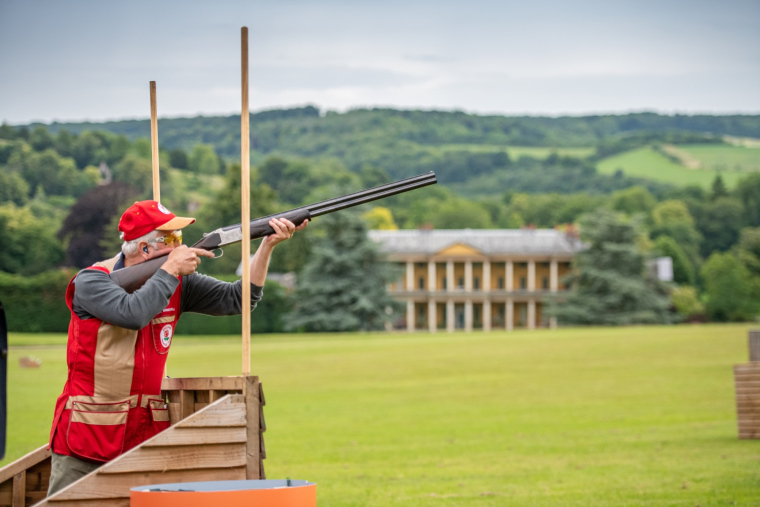 Article
CPSA World English Sporting England Team Report
By CPSA England English Sporting Team Manager Richard Hunter.
This took place at E.J. Churchill's, and once again the ground didn't disappoint. With Jamie Peckham and Sean Bramley setting the targets, there was something there for all classes to enjoy, the targets were there to be hit but also to miss! Some were very deceptive and the final scores told the story that they were set just about right.
Many congratulation to Mark Winser by going one place further than last time the Championships were held in England by winning the title, with Mark Webster and Martin Myers finishing second and third respectively. A special well-done for England's new Junior cap Will Fenner, who shot exceptionally well to claim the Junior title at his first attempt.
The England teams managed to pick up 4 of the 5 gold team medals at stake and getting silver in the other
Team Results:
England Seniors: Gold. John Smith, Richard Bunning, Martin Myers, Billy Baughan and Karl Hagan 916ex 1000, beating 2nd place Wales by 12 targets.
England Ladies: Gold. Georgia Moule, Emma Stacey, and Amy Easeman with 498 ex 600 beating 2nd place wales by 5 targets.
England Juniors: Gold. Josh Bennion, Fred Whitehurst, and Will Fenner with 552 ex 600 winning by a massive 67 targets over Scotland and Wales who had to shoot off to decide medal places.
England Vets: Silver. Adrian Balham, Phil Rowbottom, and Martin Doughty (Captain) missing the Gold by just 7 targets to Wales.
England Super Vets: Gold. Steve Brightwell (pictured above), Ian Hallwood, and Robert Gray winning by 22 targets over Wales.
As team manager I can honestly say that all the team members were a privilege to work with.
Many Thanks to all the CPSA staff who worked their socks off all week and not forgetting the referees, ground staff, bus drivers and all of E J Churchill's staff who really pulled out all the stops to make this a memorable week.