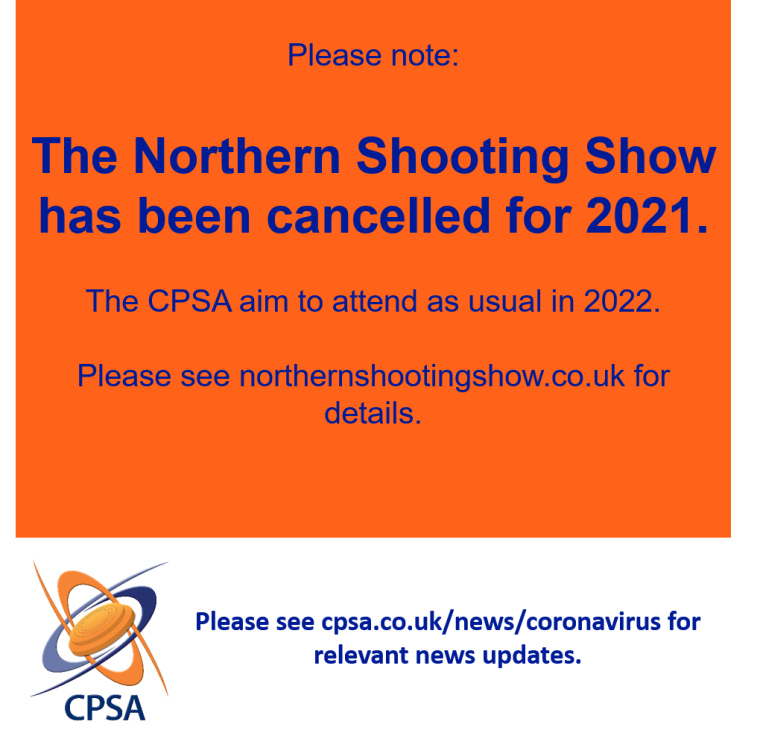 Article
The Northern Shooting Show 2021 has been Cancelled
The Northern Shooting Show has announced today that their 2021 event has been cancelled.
The Northern Shooting Show have stated on their Facebook page:
'If you already hold a ticket it will remain valid for the 2022 show and attendees will be able to use it to secure a discount on the following year's entrance price.'
The CPSA aims to attend as usual in 2022.
For all CPSA news related to Coronavirus, please see cpsa.co.uk/news/coronavirus.