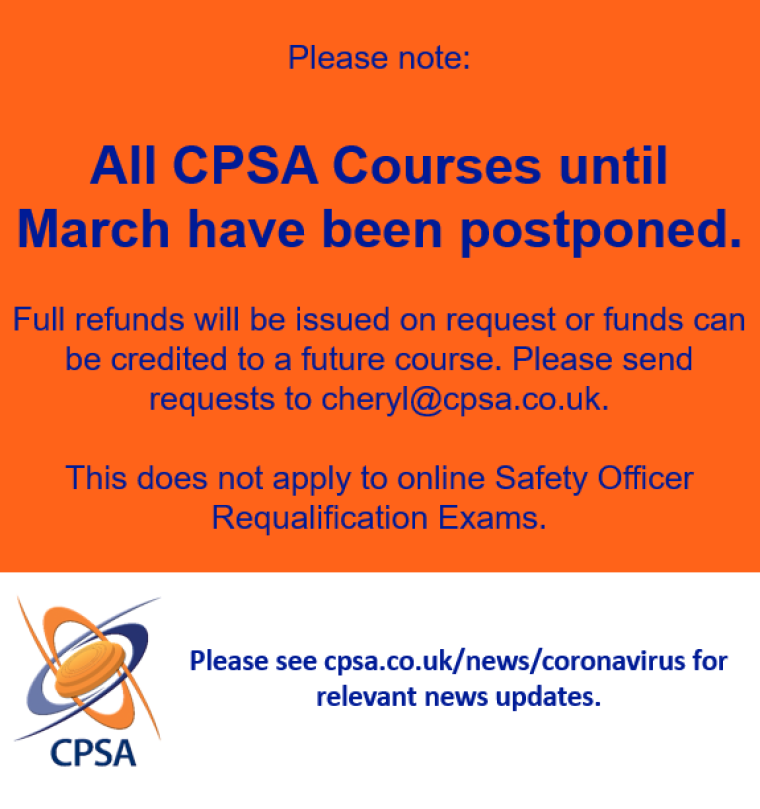 Article
All CPSA Courses until March Postponed
Following the return to a national lockdown, we have postponed all CPSA Courses until the end of February 2021. This does not affect online Safety Officer Requalification Exams.
As we approach March, we will make further decisions about courses in that month based on what the situation is then.
Full refunds will be given to any attendee that requests it, or funds can be credited to a rescheduled or later course.
Please email cheryl@cpsa.co.uk to request a refund or for any queries.
For all CPSA Coronavirus related news please see cpsa.co.uk/news/coronavirus.