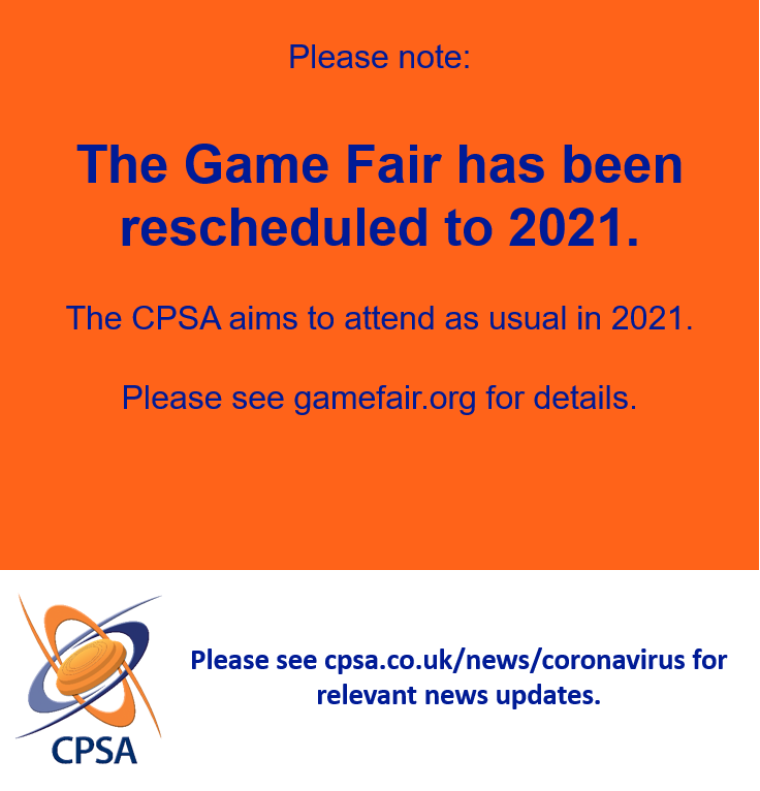 Article
The Game Fair is Rescheduled to 2021
The Game Fair has announced today that the event will now be held on 23-25 July 2021. This follows from the news of 25 March 2020 that the show had been postponed to 18-20 September 2020.
The Game Fair will still be held at Ragley Hall. James Gower, the Managing Director of The Game Fair, has stated: 'We will be in touch as quickly as we can to communicate your options and next steps. Rest assured we are doing everything we can to ensure a smooth and positive transition to next year. We would like to thank everyone for their cooperation and continued support.'
You can find The Game Fair organisers' statement by clicking here.
The CPSA aims to attend as usual in 2021.
For all CPSA news related to Coronavirus, please see cpsa.co.uk/news/coronavirus.