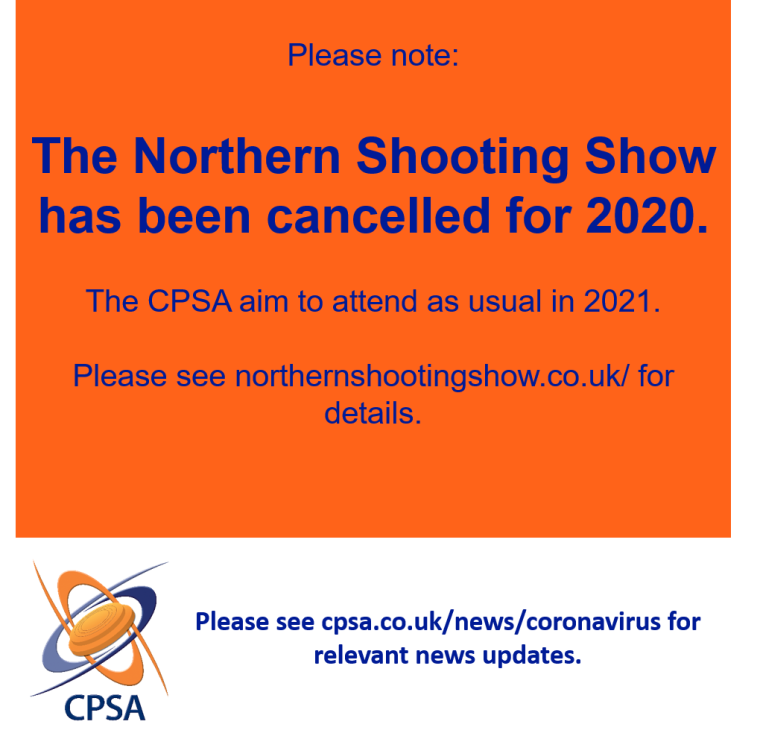 Article
The Northern Shooting Show 2020 is Cancelled
The Northern Shooting Show has announced today that their 2020 event has been cancelled. This follows from the news of 17 March 2020 that the show had been postponed to 28-29 August 2020.
The Northern Shooting Show have stated on their Facebook page:
'We know that you, like us, will be hugely disappointed, but it was just not possible to deliver the show with the current government restrictions.
Any tickets that have been purchased will be automatically be valid for 2021 and anyone using their tickets to enter the show next year will be given a discount on 2022 tickets. Any child tickets bought to date will also be valid even if the child will be over 16 by the date of the next show.'
The CPSA aims to attend as usual in 2021.
For all CPSA news related to Coronavirus, please see cpsa.co.uk/news/coronavirus.