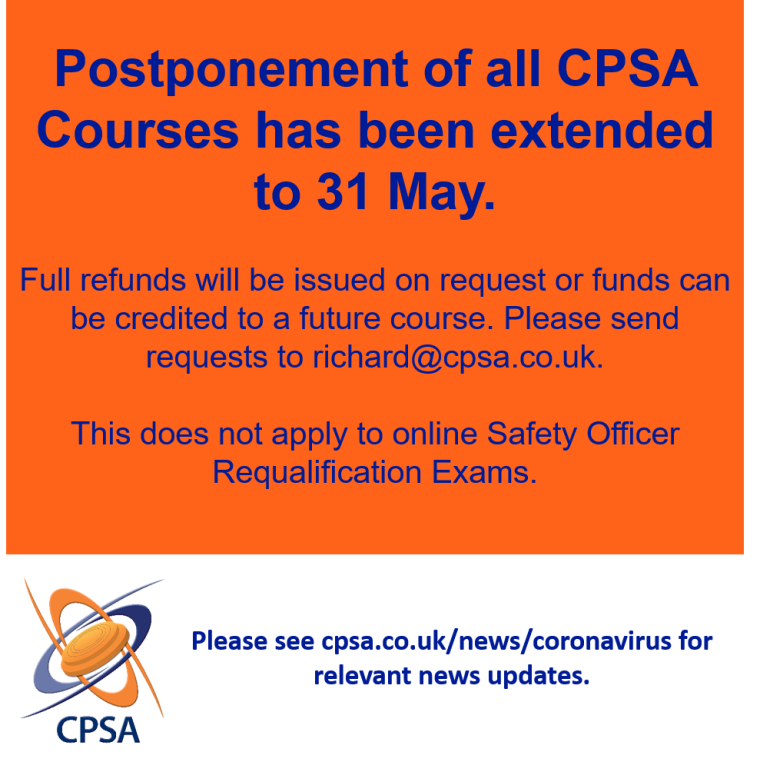 Article
CPSA Course Postponement Extended to End of May
The postponement period for all CPSA courses has been extended to the end of May. This follows from our announcement of 23 March that all CPSA Courses to the end of April have been postponed. This does not affect online Safety Officer Requalification Exams.
The L1 Instructor Training Course for this period has been moved to 6-9 July and the L2 Common Element has been moved to 14-16 July. The course attendees have been notified by email.
Full refunds will be given to any attendee that requests it, or funds can be credited to a rescheduled or later course.
Please email richard@cpsa.co.uk to request a refund or for any queries.
For all CPSA Coronavirus related news please see cpsa.co.uk/news/coronavirus.