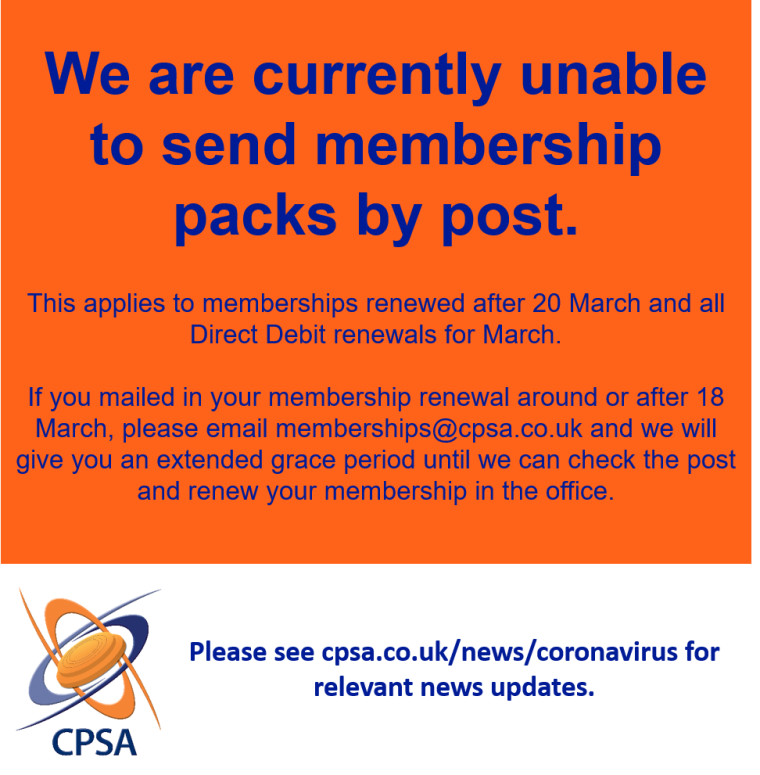 Article
Membership Renewal During Stay at Home Period
Whilst you can still renew your CPSA membership at this time online or over the phone, please understand that we will not be able to issue membership cards and packs until our staff are able to return to work once government restrictions on movement are lifted. This applies to memberships renewed after 20 March and all Direct Debit renewals for March.
Any memberships renewed by post will not be processed until we are able to return to the office. if you mailed in your membership renewal around or after 18 March, please email memberships@cpsa.co.uk and we will give you an extended grace period until we can renew your membership in the office. Your membership will be effective at the scheduled expiry date.
All membership cards and packs will be sent out as soon as we are able to return to normal office work.
You will still receive confirmation of membership renewal by email upon renewing. Any member can log on to cpsa.co.uk/members to manage their account and download or print an electronic copy of their card or members' insurance certificate.
Thank you for bearing with us during this uncertain time.
For more CPSA news regarding Coronavirus, please see cpsa.co.uk/news/coronavirus.