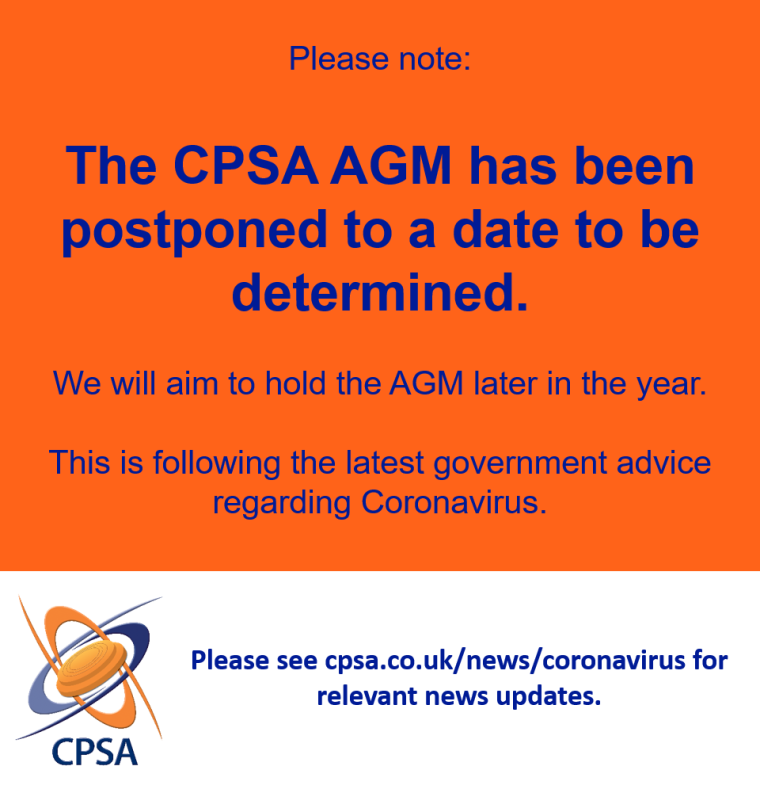 Urgent notice regarding the 2020 CPSA AGM due to be held this coming Saturday 21st March.
Please all note that due to the current situation regarding the Coronavirus's impact on events, the Board of Directors have agreed that this year's AGM will be postponed as a precaution to protect everyone involved and to follow government guidance regarding gatherings and social distancing etc.
Our aim is to hold the AGM later in the year and we will keep you updated regarding the date and location as soon as we ourselves know.
If you are aware of other members that were planning on attending would you please pass this information on to them as soon as possible.
CPSA HQ
17th March 2020