Article
46th ABT Home International Report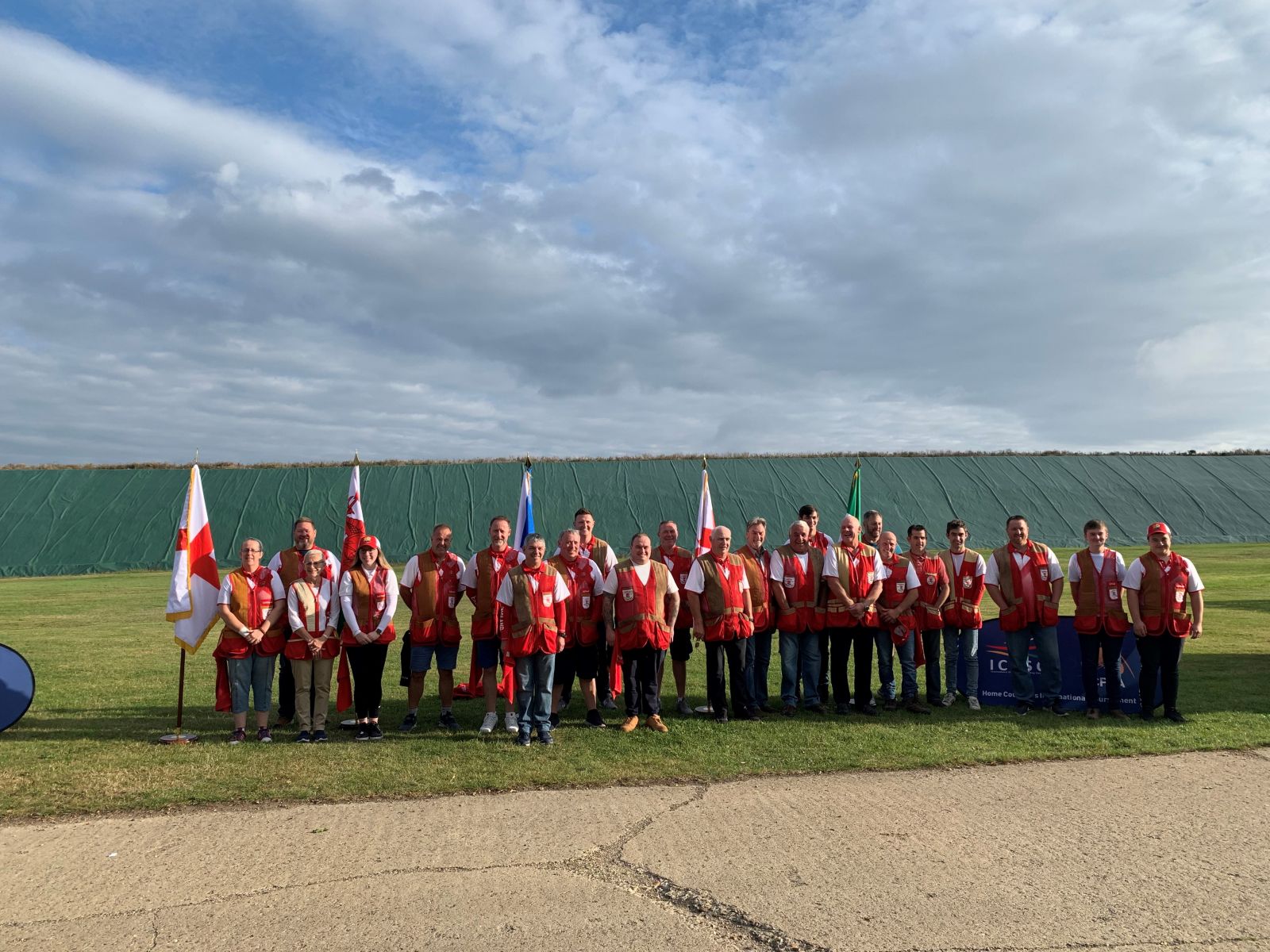 After a covid-related delay of two years the 46th ABT Home International finally took place at Nuthampstead Shooting Ground on September 10th and 11th. Originally intended to be hosted by Dungannon Clay Target Club in Northern Ireland, various logistical reasons obliged the event to be switched to England and 'Nutty', with its reputation for showing consistently good targets, proved to be an excellent venue as ever.
As day 1 begin in slightly overcast, warm conditions – unfortunately the clear blue skies of the previous, practice day were not able to be repeated – confidence was particularly high in the England team given their strength in-depth and across all categories, and as the event progressed, this proved to be well-founded. Shooting was solid, with scores of 24s and 25s being submitted in the senior, junior, veteran and super-veteran categories. The new caps – David Hardy (a late replacement for Mark Delf who qualified but was sadly unable to attend the event), Owen Clark, Leah Southall, Ted Philipson, Dick Fletton and Ian Hull - soon found their feet, and settled into a steady rhythm which moved the scores along well. There was some gentle humour and ribbing with respect to Dick's 'new cap' status given his tremendous shooting experience, which Dick took in his stride.
At the end of Day 1 English shooters occupied the top ten positions in the individual categories and were leading across the board, with the exception of the Team Captain High Gun, where Northern Ireland's Chris Taylor was one bird ahead of England's Andy Greenwood. Adam Gutteridge, Dave Lloyd and Matt Panter took top billing on 98, closely followed by the Ling brothers, Ed and Theo, who could not be separated on 97.
Day 2 dawned with more variable light conditions than the previous day, however this didn't appear to affect the front runners, with both Lloyd and Panter submitting 99's to finish on 197, some three targets clear of the inseparable Lings on 194. The resulting shoot-off ended in a tie, leading to a nerve-jingling single barrel sudden death shoot-off - whilst neither shooter looked like missing it was Lloyd who cracked first, missing his third bird out to hand Panter the overall HG title. This strong scoring contributed to England coming out top in the team category ahead of a very creditable performance from Wales ahead of Ireland, with English team wins in the Vets, Super Vets, Ladies and Juniors categories, and individual New Cap HG wins for Dick Fletton, and Team Captain HG Andy Greenwood. The Juniors category was particularly hard-fought, with England winning from Wales by 6 points out of 400, and 4 points covering all competitors – William Gilbert just pipping Cory Doble by a single point. Equally for the Ladies, the English team of Kath Bright, Mary Rowley and new cap Leah Southall shot well, taking the top three spots. For Kath on 185, it was a successful double-act event with brother Robbie, shooting as an England Senior, who finished on 189.
As ever, the event ran smoothly and with great camaraderie – thanks to Ed, Nikki, Karen and the whole Nutty team for their hard work.