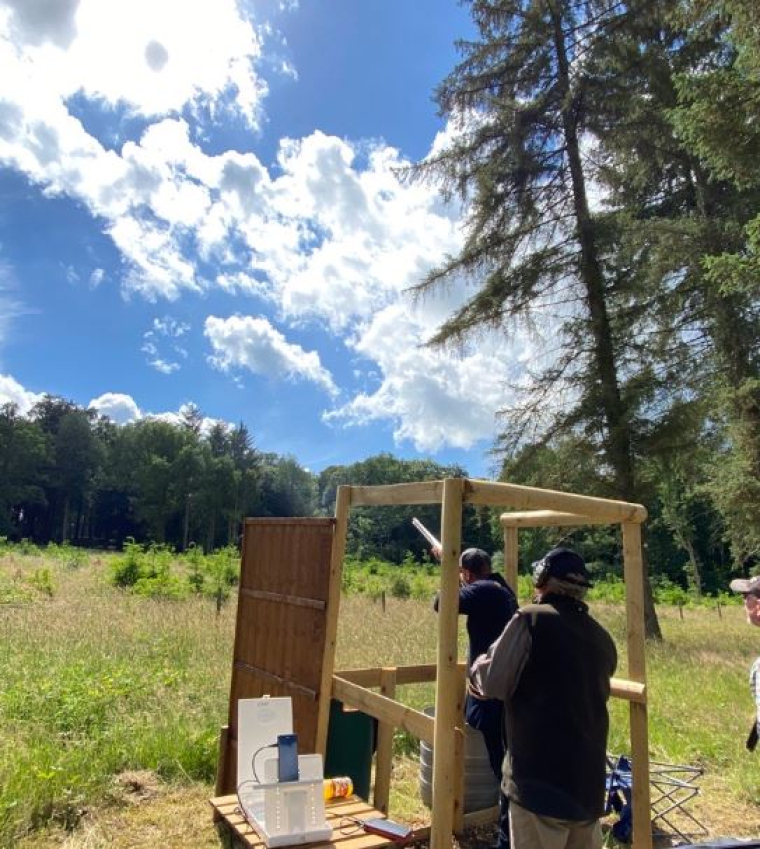 Article
DAY 2 - CPSA World Championships
DAY 2
Today marks the start of the CPSA World English Sporting Championships here at EJ Churchill Shooting Ground, in Buckinghamshire, with the targets set by EJ's own Jamie Peckham and Sean Bramley.
Each of the shooters taking part in the World Sporting Championship will shoot the 200-target competition over two days, shooting both the Rizzini and Gamebore courses on the picturesque West Wycombe estate.
This is fourth time EJ Churchill is hosting the CPSA World Championships, and Jamie told us that the courses this year incorporate a new area of the estate which has previously been unable to shoot on. This is after some forest management and thinning, and as a by-product has helped to create two fantastic courses along two different valleys, which join at the end for all shooters.
Over the forthcoming days over 1,500 shooters will test their skills on the course, over three sets of rotations – Tuesday/ Wednesday, Thursday/ Friday, and Saturday/ Sunday, when the Teams will go head-to-head.
Jamie said "We hope everyone enjoys it. We've tried to do a bit of everything - close, far, fast, slow; just trying to entertain everybody…The courses hopefully shoot around 90,91,92's, but we also want the B's and C's to enjoy the course as well"
At 16:30, Top Shots managed Jamie's aim with Mark Winser and Andy Moon on 93ex100, and Tom Young, Richard Faulds and Paul Wilkinson all on 92ex100. However by close of play today on Day 2, Billy Greenwood finished on 96ex100 and William Cork on 94ex100 bringing Mark down to current 3rd.
Meanwhile in the World Sportrap, James Bradley-Day and George Digweed shot 97ex100, joining Steve Clark from Day 1 as top scorers. The FITASC Open saw no change with Jack Lovick and Phil Rowbottom still on top. Richard Bunning remains highest scorer for the Prelim on 96ex100 from yesterday, but there are now four joint on 95ex100 - Chris Biddlecombe, Julian Freeman, Luke Llewellin, Joshua Brown.
Although a mix of weather experienced by all today, with beautiful sunshine intertwined with sporadic rain showers, everyone was in good spirits as the fourth and final event joined the 2021 World Championships.
For scores, please visit www.cpsa.co.uk/worldscores
Thanks go to E.J. Churchill Shooting Ground for hosting the Championships, and to the following sponsors for help making all the events possible: Rizzini, Musto, Swatcom, Gamebore, Eley, Fine Shooting Accessories and Promatic.
For live updates throughout the week, stay up-to-date by following our social media channels via Facebook and Instagram on our account - @cpsauk