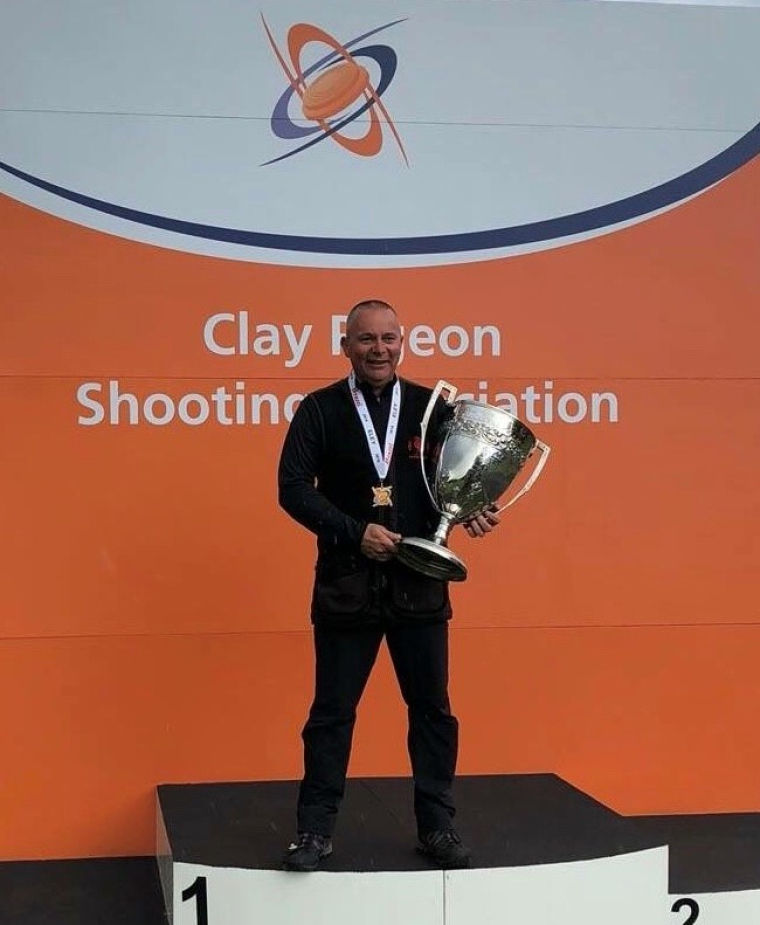 Article
Dougall Memorial Championship Round Up
The historic Dougall Memorial competition which is now in its 122nd year took place today at Bywell Shooting Ground in Northumberland, sponsored by Perazzi and Eley Hawk with additional support from Laporte. Handing the trophy over from last year was Elis Jones from North Wales, who finished the previous year on a perfect score of 100/300, outshooting his fellow competitors.
However this year the race for first place wasn't so clean cut. With three shooters finishing on a score of 100/300, Peter Relph, Matthew Sheldrake and Stacy Gennard faced the challenge of a nail biting shoot-off to decide the high gun, runner-up and third place.
With thunder, lightning and heavy downpours making an appearance late afternoon, the Bywell grounds team had to wait for it to pass, before preparing for the shoot-offs. Once it was time for shooting to begin the weather decided to clear and after shooting a round of 25, Peter Relph from Liverpool was crowned champion shooting a 73, followed by Matthew Sheldrake with a 71 and Stacy Gennard on a 70.
Meanwhile there was also shoot-offs for third place in the ladies, AA class and veterans second place. Congratulations go to all the prize winners; Daniel Price first in AA class, Graham Stuart first in A class, Peter Johnson first in B class, Roger Wright first in C class, Emma Holden winner of the ladies category, Izzy Thurnell second in ladies, Bernadette Quinn third in ladies, Alex Harris first in the juniors category, Richard Tinson second in juniors, Hayden Coley third in juniors, Dave Toomer first in veterans, Graham Stuart second in veterans, Adrian Wragg third in veterans, Izzy Thurnell first in colts, Cory Doble second in colts, Jessica Byard third in colts, Mark Delf first in the disabled standing category, Stephen Booth second in disabled standing, Mark Kirby third in disabled standing and Rhys Lewis first in the disabled sitting category.
In the team competitions, winning the two-man team was Paul Chaplow and Ian Mullarkey with a score of 597 and Four Beasts 'n' Beauty won the five-man team shoot on a score of 1,485, which included competitors Paul Chaplow, Iain Pattison, Matthew Sheldrake, Izzy Thurnell and Curtis Wooley.
To view the results from the Dougall Memorial click here