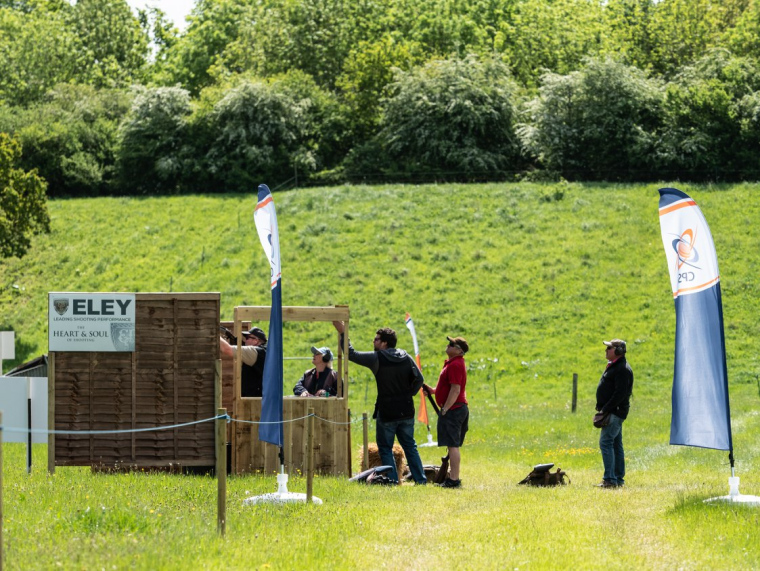 Article
English Open Day Three Report
Richard Bunning surged to the top of the English Open leaderboard at Atkin Grant & Lang after shooting a magnificent 110ex120 to sit three points clear of the rest of the field.
Earlier in the day John Lee added the third 107 of the week, joining Paul Simpson from Wednesday and Nick Hendrick from Tuesday in what was a three-way tie for the lead, before Richard took the advantage.
Coming off the 'infamous' stand 11, Richard had dropped nine targets in total and he managed to finish off strongly, only dropping one further target on the last four stands to finish on 110.
Josh Bridges was shooting in the same squad as Richard and recorded the first straight of the week on the aforementioned stand 11 to finish on 102 for the round.
Whilst he currently holds an advantage over the chasing pack, Richard was under no illusions about his position sand said, "107 is a very good score and those guys have all been shooting well lately. We'll see what happens on Saturday."
Phil Gray finished on 101 but like many others was impressed by the course and enjoyed the challeges that it presented, reflecting that it shot like a Championship course should do.
Ruag Ammotec / Perazzi are sponsoring the English Open this year and their Sales Director Phil Unwin reflected on what he has seen so far this at Atkin Grant & Lang, "The response that I've taken from the shooters has been really positive. It's without doubt a challenging and testing course, I've even heard the expression brutal, but having said that it is a Championship course and a selection shoot as well. I've walked the ground this afternoon and been impressed by what I've seen."
With two days remaining there are still a number of well known shots to come and Friday sees the likes of Richard Faulds and Chris Childerhouse take to the course.
To view the full list of scores click here, to view the class and category breakdown, click here and to view the side event scores, click here.