Article
English Open Preview
The English Open English Sporting runs from May 8 – 12 and kicks off the competition season. Jack Cavilla looks ahead to the in-demand event.
Atkin Grant & Lang in Hertfordshire plays host to the first CPSA major championship in 2018 and there is already an air of excitement for the competition season to begin in what is a special year for the Association as we celebrate turning 90.
With over 1,000 shooters booked onto the English Open within the first month of entries opening, it is testament to both the success and longevity of the event.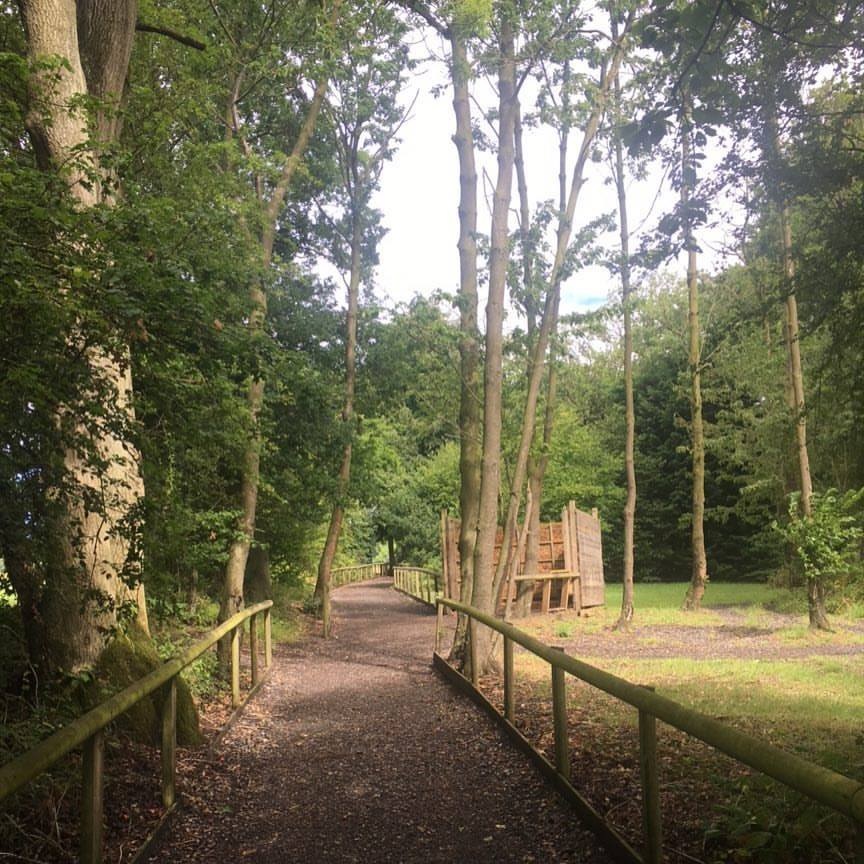 Charlie Stewart-Wood and the team at Atkin Grant & Lang setting the course will follow the format of the previous three years, with all shooters starting on stand one, working their way around a 120-target course to finish on stand 15. This year the competition starts on Tuesday May 8 and will finish with the six-man Super Final in the afternoon on Saturday May 12.
Charlie confirmed that planning is already well underway at the ground: "As soon as we heard at the end of 2017 that we were hosting the English Open preparations began. We're doing a lot of development to the ground, we normally work on a 30-acre site, but our ground here is actually 55 acres and we'll be using all of that for the English Open course."
He added: "We've had this ground for four and a half years and we're delighted to now be at the stage where we are ready to hold major competitions. The response that we've received has been amazing and to have already seen 1,000 people book on in under a month is overwhelming, we're really looking forward to it."
The Super Final is usually a thrilling climax to the English Open and last year proved no different. Junior shot Taylor Hedgecock led the way heading into the Super Final having shot an emphatic 113 ex 120, but ultimately just fell short of the mark, as Paul Simpson went on to claim the title ahead of runner-up Philip Thorrold and Taylor in third.
Ruag under the Perazzi brand and Eley Hawk are the headline sponsors for this year's event. The overall High Gun will receive a Perazzi High Tech Sporter, with 10,000 Eley cartridges shared amongst all the category winners. There is also an estimated cash prize fund of over £10,000 which will be divided between the High Gun and class winners.
Phil Unwin, Ruag Ammotec on behalf of Perazzi comments: "RUAG / Perazzi are delighted to continue with their sponsorship of the English Open English Sporting championship to be held this year at Atkin, Grant & Lang shooting ground."
"We consider this an ideal opportunity to support the CPSA in their aims to further our sport and to provide challenging and enjoyable Championships. Our purpose isn't just to provide a prize fund for the top few shooters but to encourage shooters from all levels and abilities to join in and enjoy the event."

Eley Hawk Marketing Manager David Thompson adds: "I think it's going to be a great competition and Eley are delighted to be involved with this event again. The planning that Charlie and the team are putting in is meticulous - I've been very impressed with the ground, it's layout and what they are trying to achieve here for the shoot."
The English Open English Sporting is now completely sold out. There is a waiting list for entries, if you would like to be added to the waiting list, please contact HQ on 01483 485400.