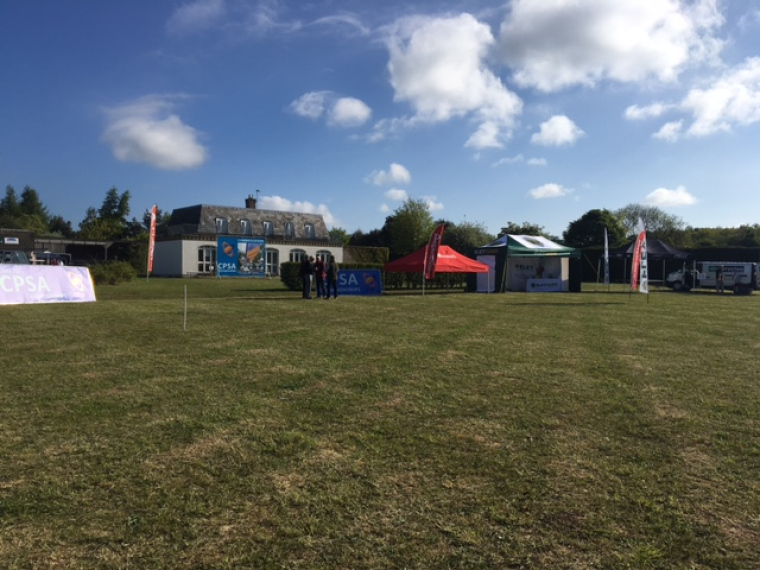 Article
English Open English Sporting Day One Report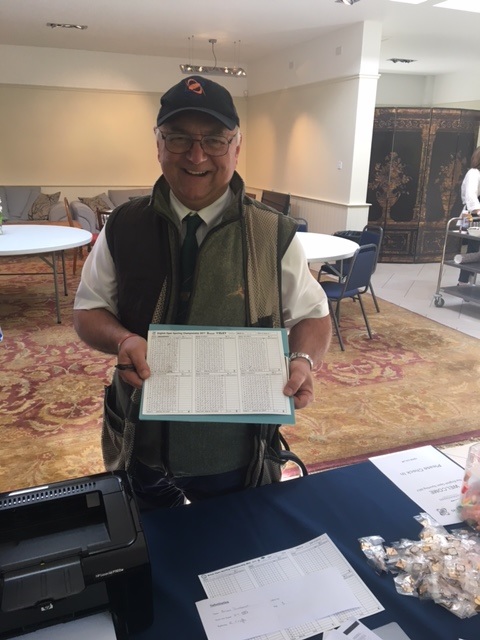 Warm sunshine and a clear sky welcomed the shooters on day one of the English Open English Sporting at Highwaymans Shooting Ground.
Simon Smith and his team set a 15 stand layout consisting of 120 targets with plenty to challenge shooters of all abilities.
As demand for entries was particularly high this year, the competition was extended to start at 9am on Wednesday morning (10 May) and the shooters competing duly responded.
With 13 squads shooting in the morning, it gave the referees the opportunity to follow their squads around the course. Steve Williams was the first out to officiate and returned his scoresheet with AAA shot Karl Hagan top scoring in the squad on 103 ex 120.
Steve commented, "It's lovely out there, some really good targets and a few caught the shooters out. A couple of targets will certainly go missing out on the course, but anywhere around the 112 mark would be a good score."
Elsewhere B class shot Duncan Wallace went out in the last squad of the morning. He said, "I shot 82, I did alright but I dropped a few silly ones. I shot well at the beginning and end, in-between was a bit of a mixed bag. I got a picture of the scoreboard while my name was up in top 50, but I doubt it will stay there for much longer!"
It soon became clear that Steve's early predictions were accurate, as Nick Hendrick, twice a runner up in the English Open in 2013 and 2014 posted the best score of the morning on 109 ex 120.
The afternoon saw several top shots turn out to try and post a strong early score. However, the course was still throwing a few surprises and scores were mixed. Richard Faulds was in one of the last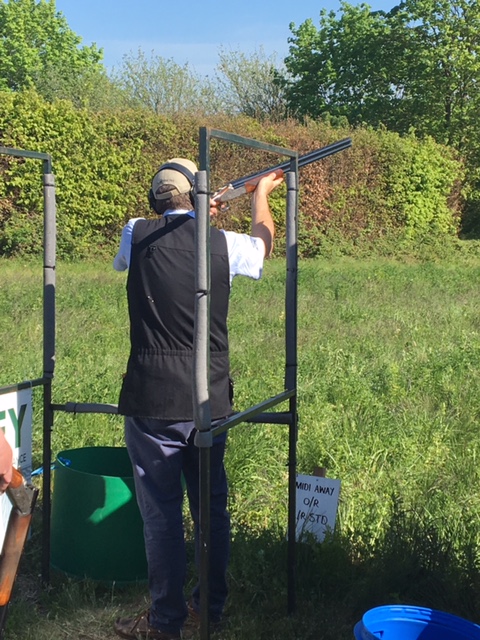 squads of the day and returned to the clubhouse on 102 ex 120.
Shaun Stacey, shooting alongside his daughter Emma posted one of the highest scores of the day with 110. Despite a slight struggle on stand four he shot consistently throughout.
Emma who recently shot for the England team at the World English Sporting in San Antonio recorded 91 ex 120.
When asked if he would be back on Sunday for the Super Final Shaun replied, "I doubt it, and if the weather is like like this I'll be sunning myself on the beach!"
AA shot Taylor Hedgecock, shooting in the Junior category recorded the highest score on the day shooting 113 ex 120. Speaking after his round Taylor said, "I'm very happy with my score. Conditions were near on perfect today with very little wind. I got off to a really good start and didn't drop a target on the first seven stands and then momentum carried me through."
He added, "Hopefully it will be enough to get me into the Super Final, I'll have to keep my eye on the scores and see what happens."
For the full English Open English Sporting day one results click here, for class and category scores click here and for sub competition results click here.