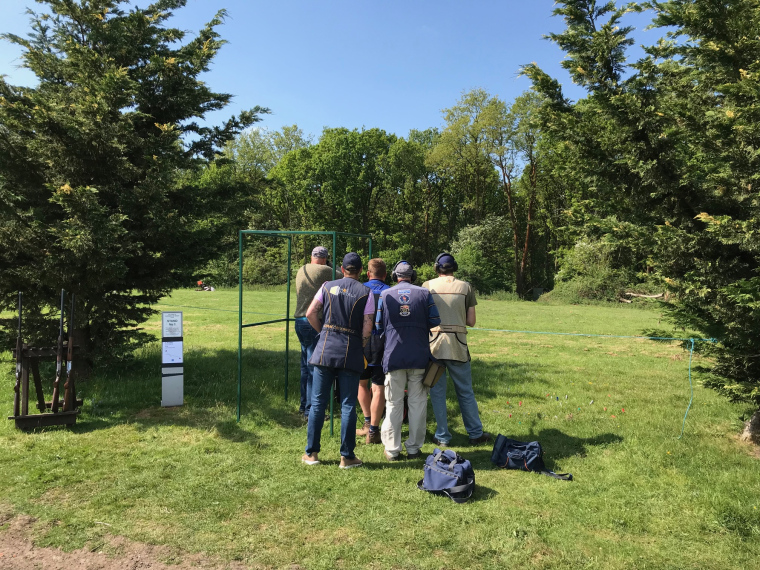 Article
Clubman Classic League 2018
The second legs of both Leagues took place on Saturday 19th May at Fareham Clay Target Club in the Hampshire series and Mill Farm Clay Pigeon Club in the Kent & Sussex series and were blessed with fantastic weather which resulted in some great scores and a very good turnout at both shoots.
92 shooters took part at Fareham CTC with the 70 targets spread over 10 stands and the top raw score was from Wallers Ash's Joey Clough who put in an excellent 64 ex 70 but this was topped by Three Counties shooter Richard Pearce on 66 and Wallers Ash shooter David Bruce on 65 with their handicaps applied. The top team score was Wallers Ash again with a top ten score of 586 ex 700 with handicaps applied with the other 3 teams all closely matched between 547 - 554 so well done to everyone. For the full results Click Here
81 shooters took part at Mill Farm CPC and the top raw score was a superb 65 ex 70 by Mill Farm's Dennis Purnell with Willow Farm's James Smith on 64 ex 70 but both of these were pipped by Willow Farm shooter Michael Kiniaris who scored 67 with his handicap applied. These scores helped Willow Farm to also achieve the highest top ten score with 594 ex 700 with handicaps applied so again many congratulations to everyone. For the full results Click Here
The remaining fixtures are:
Hampshire:
17th June at Three Counties
21st July at Gosport & Lee on Solent CTC
11th August at Acorn Shooting Ground (midday start)
13th October Trophy Presentations Shoot at Wallers Ash Gun Club
Kent & Sussex:
15th July at Stumbletts Gun Club
18th August at Stonestiles Shooting Ground
22nd September Trophy Presentations at Willow Farm Shooting Ground
27th October Clubman Super-final at Southdown Gun Club (between winning teams from each League, but all welcome to come and shoot targets only).