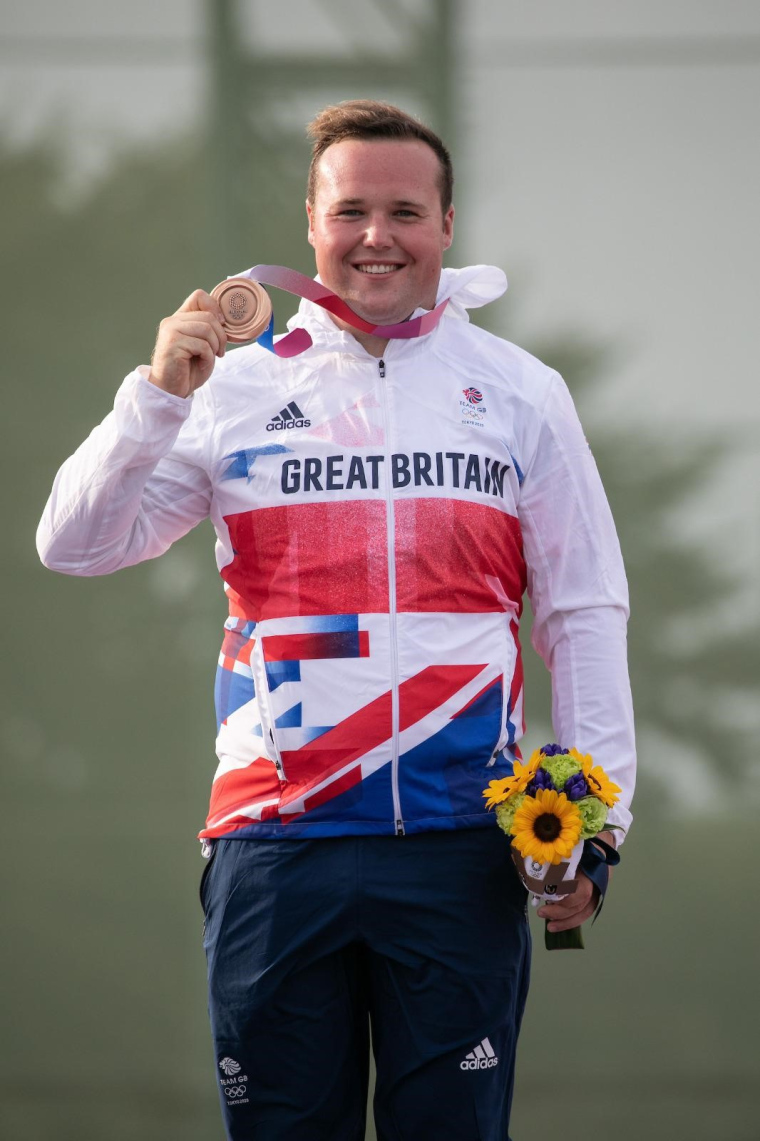 Article
British Shooting Report - Matt Coward-Holley Secures Bronze in the Men's Trap Finals at Tokyo 2020
Thank you to British Shooting for the following update, which you can also find here. Photo credit: Team GB.
Matt Coward-Holley has secured the Bronze Medal in the Trap Men's Final today at the Tokyo 2020 Olympic Games.
It was a strong performance from Coward-Holley who made his first Olympic appearance, securing an impressive score of 33, behind the Czech Republic's Jiri Liptak who took Gold and David Kostelecký who took Silver.
Speaking on his Bronze effort, Matt Coward-Holley said:
"To come away with a medal being European and World Champion and now Olympic Bronze Medallist is a little bit surreal. We all come here fighting for one medal but at the end of the day it's the Olympics and I think any medal is phenomenal. Just like Ed Ling and Steve Scott as well, we've got another Bronze, we must like bronzes."
"It's nice to get a reward at the end of it having made all the sacrifices to play rugby and now making all the sacrifices to compete in this and come away with a medal, it makes it all worthwhile. This is for Kevin, our team coach who sadly passed away last year but always looked after me."
"I didn't really imagine it until a couple of years ago once I'd broken onto the scene and that was when it become real that it could happen so I think going to the Olympics was always a dream but it doesn't quite sink in that I could go and win medals until you get close to an event and get that feeling."
Next up at the Tokyo 2020 Olympic Games for our Team GB athletes is Trap Mixed Team Qualification on Saturday where Matt Coward-Holley, and Kirsty Barr will feature and 50m Rifle 3 Positions Women's Qualification with Seonaid McIntosh.
Keep following our social channels for some fantastic Olympic Games content.