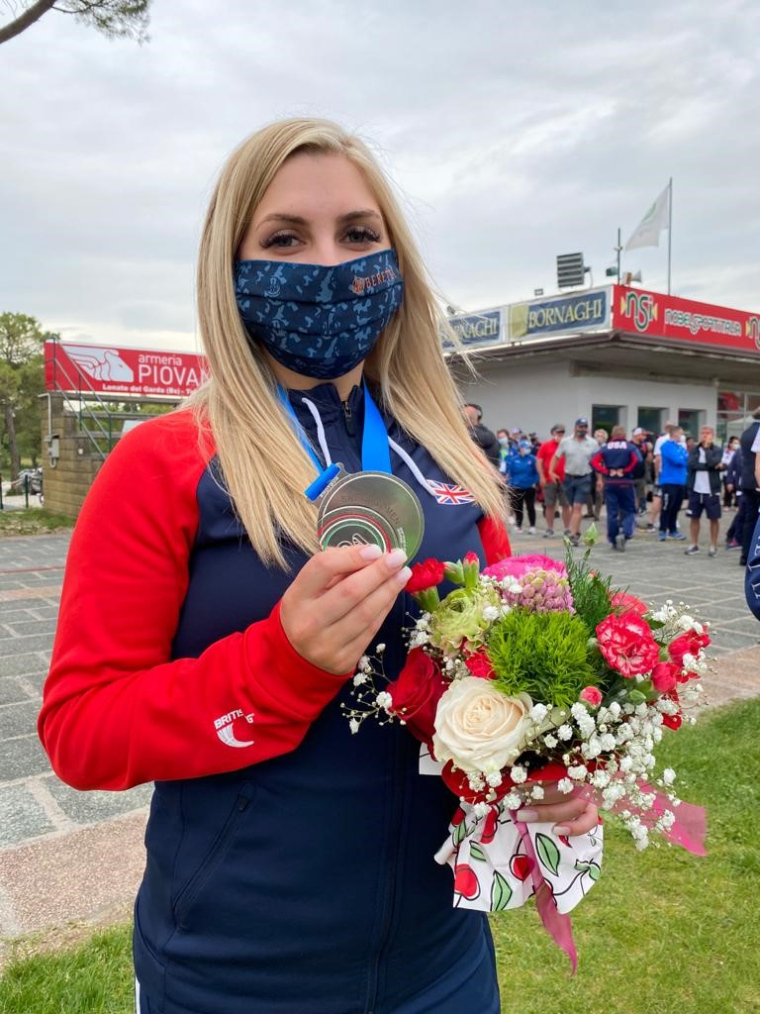 Article
Amber Hill Wins Silver at Lonato
Press Release from British Shooting:
Amber Hill has won a silver medal in Women's Skeet at the ISSF World Cup in Lonato.
The shooter from Bracknell has been in fantastic form since international competition returned this year and continued to impress against some of the world's best. Finishing the qualification rounds in top spot with 123 ex 125 having only missed one clay in the first round and one in the fifth.
It was USA's Austen Smith who eventually secured gold with a final score of 55, with Amber closely behind in silver spot with a score of 52.
Slovakia's Danka Bartekova completed the podium in bronze place.
Elsewhere in men's Skeet, Ben Llewellin came just one clay off securing a spot in the final with a qualification score of 122.
----
Find BBC's coverage here.