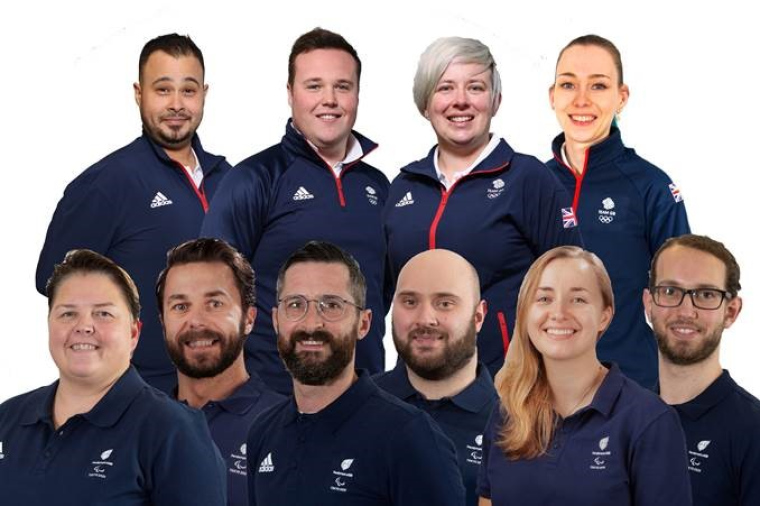 Article
Team GB Tokyo Olympics Shooting Team Announced
British Shooting has made the exciting announcement today of the athletes who will represent Team GB Shooting at the Tokyo Olympics, and the CPSA joins them in congratulating these extraordinary individuals. We would particularly like to congratulate the athletes competing in clay-target shooting: Kirsty Hegarty (Women's Trap), Matt Coward-Holley (Men's Trap), Aaron Heading (Men's Trap).
Please read on for the full press-release from British Shooting (or find it here on their website):
It's a very special day in the British Shooting calendar as we announce the athletes selected to represent Team GB and Paralympic GB at the Tokyo Games this summer.
It's the first time both organisations have come together to reveal the teams for shooting in a combined Paralympic and Olympic announcement – truly emphasising our sport's mantra of 'One British Shooting'.
In Olympic shooting, Kirsty Hegarty (women's trap), Matt Coward-Holley (men's trap), Aaron Heading (men's trap), and Seonaid McIntosh (3x40 rifle and 10m air rifle) will all make their debuts at the rescheduled Tokyo 2020 Olympic Games, which will take place from 23 July to 8 August 2021.
Paralympic medallists Matt Skelhon (R3, R6) and James Bevis (R5, R9), alongside fellow rifle shooters Tim Jeffery (R4, R5, R9), Ryan Cockbill (R4, R5, R9), Lorraine Lambert (R2, R6, R8) and pistol shooter Issy Bailey (P2, P3) represent Paralympic GB which will be staged from 24th August to 5th September.
Steven Seligmann, Performance Director of British Shooting, said: "We have a strong team going to both the Olympic and Paralympic Games. All of those selected are quota place winners in their own right and they have demonstrated fantastic performances on a world stage to merit their selection.
"In selecting early, it provides the best opportunity to focus on their preparations over the coming months. We will be looking to add the final athletes to the team in June once Tokyo qualification is complete.
"I'm confident the work we have done so far will stand our athletes in good stead for Tokyo and we will be ready to adapt and perform this summer."
Find out more about those selected:
Olympic
Paralympic
Tokyo 2020 Paralympic GB Chef de Mission Penny Briscoe, said: "Today's announcement is a memorable moment for Paralympics GB on our journey to Tokyo as we welcome the first members of the team.
"We recognise these are incredibly challenging times for all of us and athlete health and wellbeing has been at the heart of all our preparation and planning. We are heartened by the confidence shown by the Tokyo 2020 organising committee and the International Paralympic Committee that the Games will take place safely and securely this summer."
"In securing their places, all six athletes have demonstrated they have what it takes to compete on the biggest stage of all and I look forward to closely following their progress both in the coming months and in Tokyo."
Tokyo 2020 Team GB Chef de Mission, Mark England, said: "There is no greater experience than going to your first Olympic Games and I'd like to congratulate this talented group of athletes on their selection to Team GB for Tokyo 2020.
"While we continue to navigate the unique challenges facing us as a result of the pandemic, starting 2021 with this positive announcement is a strong illustration of how committed we are to the Tokyo 2020 Olympic Games and we look forward to following these athletes' journeys over the coming months."