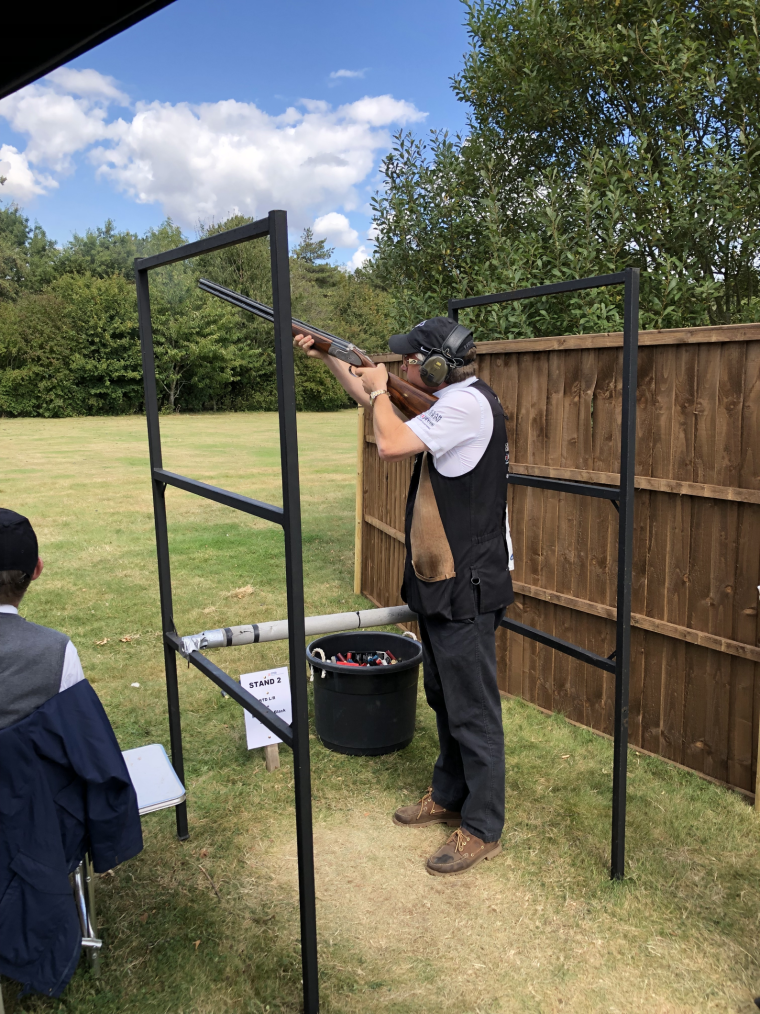 Article
British Open English Sporting Final Results
Richard Faulds has retained his British Open English Sporting Champion title, having shot a 72 ex 75 in the Final this morning, and then shooting 22 ex 25 in the Super Final.
Stuart Clarke was Runner-up, and Josh Bennion came in Third Place. Paul Thomas, George Digweed, and Sam Green also qualified for the Super Final.
In the Categories: Georgia Moule won Ladies, William Page won Colts, Josh Bennion won Juniors, Stuart Clarke won Veterans, Paul Bailey won Disabled Sitting, and Paul Sadler won Disabled Standing.
For Classes, Sam Green won AAA, Paul Thomas won AA, Michael Neate won A, William Page won B, and Phillip Rust won C.
Full results from the British Open Sportrap, which ended on Saturday, can be found here.
The event is made possible thanks to the generous support of sponsors Rizzini (distributed in the UK by ASI), Gamebore, who have provided a gun and cartridges respectively as prizes for winners, and Musto.
The top five shooters from each class (AAA, AA, A, B, and C) and the top three from each category (Ladies, Seniors, Veterans, Juniors, Colts, and Disabled Standing and Disabled Sitting) from each day were invited to shoot the 75-target Final on Sunday. The top six scores from the Final were then invited to a 30-target Super Final.
To view the tables of winners please click here
To view full English Sporting Final results click here.
For English Sporting class and category results click here.