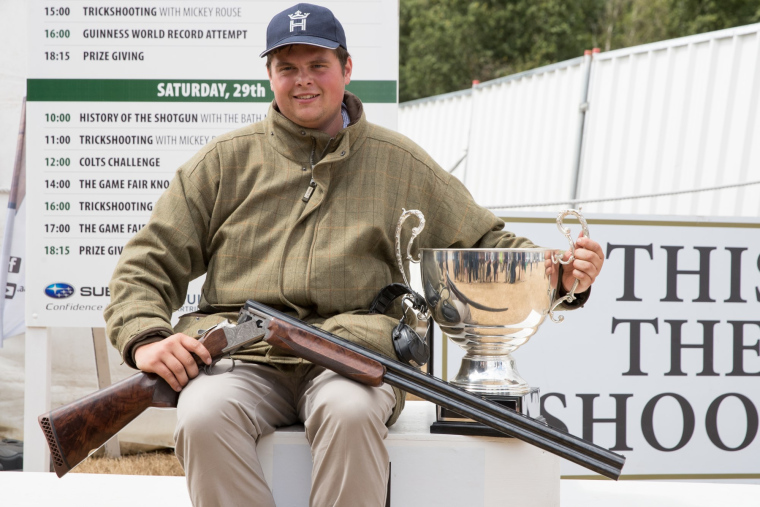 Article
CPSA at The Game Fair 2021
We are pleased to be attending The Game Fair once again, with CPSA members able to get a reduced price of £25 on advance tickets by using the code available at cpsa.co.uk/offers when buying tickets online at thegamefair.org.
We'll be running our Have-a-Go Clayline to introduce new shooters to the sport under Covid-safe instruction from CPSA Senior Coach Simon Arbuckle and his team of CPSA Coaches and Instructors. Pre-booking is available so that you can skip the queues and get on with your day! If you know someone who is interested in trying out our sport for the first time (or even second, or third!) then why not bring them along? Click here to find out more.
The Champion of Champions clay-shooting competition will return on the Saturday, with the CPSA County Champions shooting The Game Fair's English Sporting course. The top five scoring shots will advance to the final - be sure to come to the grandstands to watch. 2018 Champion Billy Baughan (pictured) will be shooting for Buckinghamshire - will he be able to take the title again?
The Colts Challenge will also go ahead on the Sunday, with the top ranked Colts in English Sporting competing on the English Sporting course. The top scoring Colts will shoot off for the title, and we welcome you to come watch this exciting display of skill.
We will also be present at our membership stand. Feel free to drop by to say hi and enjoy a free coffee thanks to our partners at Melitta Coffee.