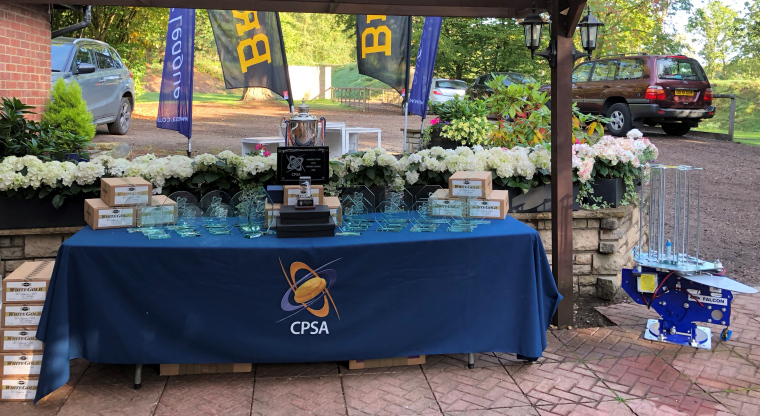 Article
Premier League 2018 Final Results
The 2018 Premier League final took place on Saturday 15th September at Atkin Grant & Lang Shooting Ground who once again pulled out all the stops to give us a great round of shooting by opening up the layout to 14 stands across the part of the ground used for the CPSA English Open Sporting.
AGL Team Shooter Dean Gibbs certainly enjoyed the round and shot a fantastic 97 ex 100 to take the High Gun honours ahead of Team Southdown's Chris Childerhouse on 95 ex 100 but today was all about the overall results with 3 shooters battling it out for the top 3 spaces and 2 Teams, Cambridge and Southdown fiercely competing for the Team honours.....
I'm therefore delighted to confirm that Team Cambridge took the Overall Team Title ahead of Team Southdown by just 9 points in the end so a very close victory and many congratulations to them and many commiserations to Team Southdown who put in a superb effort throughout the series!
In the individual stakes, 3 shooters Luke Taylor (A Class), Daniel King (B Class) and Thomas Baker (B Class) went into the final shoot with a slender lead and several AAA shooters including Phil Easeman, Chris Childerhouse and Kevin Howland hot on their heels but they held on and finished in the same order with only 6 points separating them so huge congratulations to Luke as Overall High Gun, Daniel as Runner Up and Thomas as Third overall.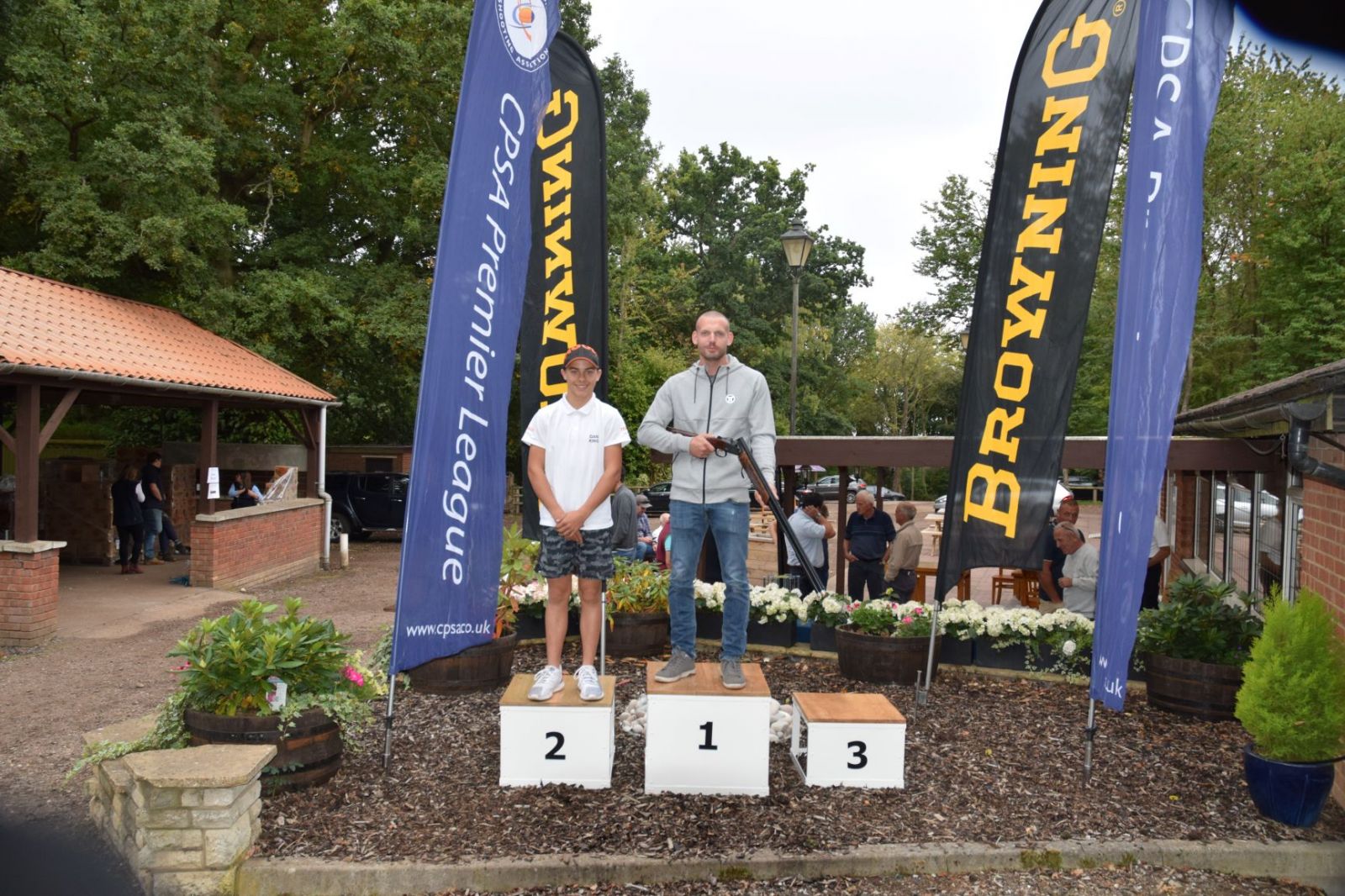 L-R Daniel King, Luke Taylor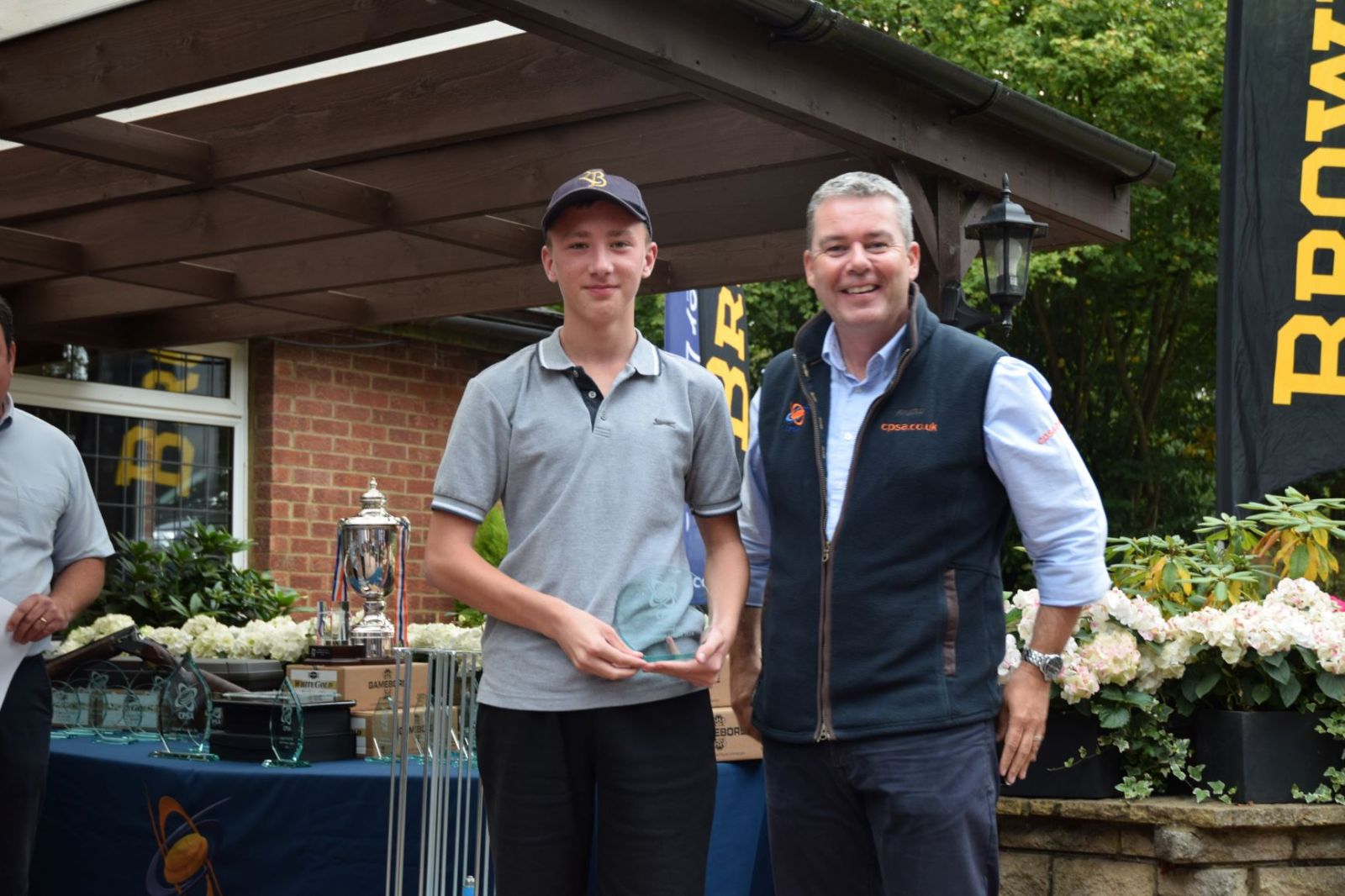 L-R Overall Third Place Thomas Baker with CPSA CEO Iain Parker
Please see below for the top 3 positions overall and in Class & Category.
| | | |
| --- | --- | --- |
| Place | Name | CPSA No. |
| Overall | | |
| High Gun | Luke Taylor | 136113 |
| Runner Up | Daniel King | 135536 |
| Third | Thomas Baker | 133843 |
| | | |
| AA Class | | |
| 1st | Phil Easeman | 91579 |
| Runner Up | Chris Childerhouse | 96439 |
| Third | Kevin Howland | 36413 |
| | | |
| A Class | | |
| 1st | Martin Butcher | 128040 |
| Runner Up | Craig Nunn | 123558 |
| Third | Neil Gaff | 135533 |
| | | |
| B Class | | |
| 1st | James McGuire | 129598 |
| Runner Up | James Bailey | 133354 |
| Third | Lee Thornett | 92797 |
| | | |
| C Class | | |
| 1st | Shaun Veasey | 135158 |
| Runner Up | Stephen Coningsby | 71206 |
| Third | John Quartermaine | 130499 |
| | | |
| Veterans | | |
| 1st | John Mitchell | 5000 |
| Runner Up | Nigel Kent | 81785 |
| Third | Stephen Coningsby | 71206 |
| | | |
| Ladies | | |
| 1st | Sian Hoskins | 126098 |
| Runner Up | Amy Easeman | 124370 |
| Third | Ceyla Ismet | 128249 |
| | | |
| Juniors | | |
| 1st | Amy Easeman | 124370 |
| Runner Up | Joshua Nunn | 127133 |
| Third | Taylor Hedgecock | 116977 |
| | | |
| Colts | | |
| 1st | Daniel King | 135536 |
| Runner Up | Thomas Baker | 133843 |
| Third | Harry Piercy | 133480 |
| | | |
| Overall Winning Team | Cambridge Gun Club | |
| Runner Up | Southdown Gun Club | |
| Third | Owls Lodge Shooting School | |
We are holding the following Trophies at CPSA HQ which weren't collected at the presentations:
Junior Third Place: Taylor Hedgecock
Colt Third Place: Harry Piercy
Congratulations to all of our winners and thank you to all who took part and we hope to see you in the 2019 series. In the meantime to view the full results, click here
Lastly, I would like to take this opportunity to thank all of our generous sponsors Browning, Gamebore, Promatic and Sunglasses for Sport for their support once again: