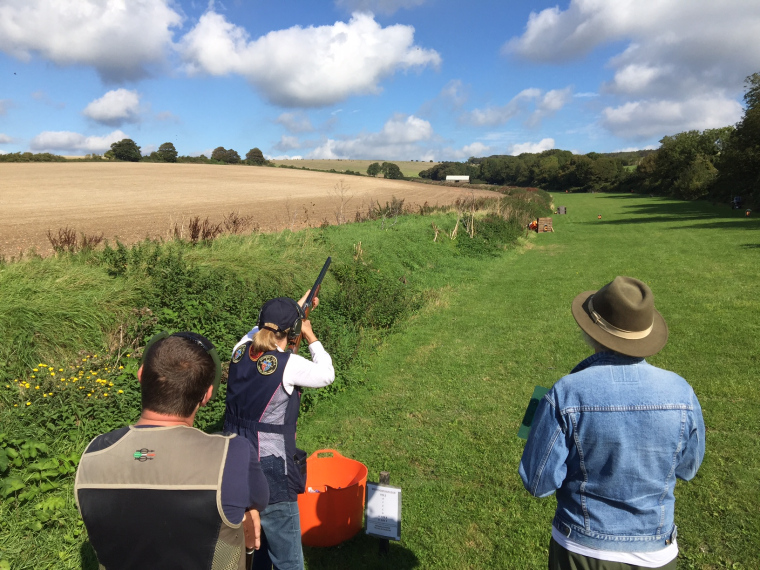 Article
Premier League - Sunday 12th August
The 9th leg in the Premier League series took place at Southdown Gun Club on Sunday 12th August and saw some great shooting with ten competitors shooting 90+ and Jamie Brightman taking the High Gun honours with a superb 96 ex 100 just pipping Guy Franklin's 94 ex 100.
In terms of the Premier League scores, Team Southdown shooter David Green in B Class scored a great 94 with his handicap applied and this helped the Home Team to achieve the best top 10 combined score of 905 ex 1,000 with Owls Lodge coming second on 856 ex 1,000 so well done to them.
This score from Team Southdown also helped push them back into the top spot with their best 6 results so far, just 14 ahead of Team Cambridge and 68 ahead of Team Owls Lodge so all still to play for with just two fixtures in the series remaining!
Individually, the top 3 places are also very close with B Class Shooter Thomas Baker still holding the top spot with his best 6 scores of 557 from B Class shooter Daniel King and A Class shooter Luke Taylor both tied on 554 but two AAA shooters Kevin Howland and Phil Easeman are snapping at their heels on 541 and 540 respectively so again this could go right down to the wire.....
The penultimate leg is at Eriswell Lodge on Sunday 26th August. In the meantime, to view the latest results please click here