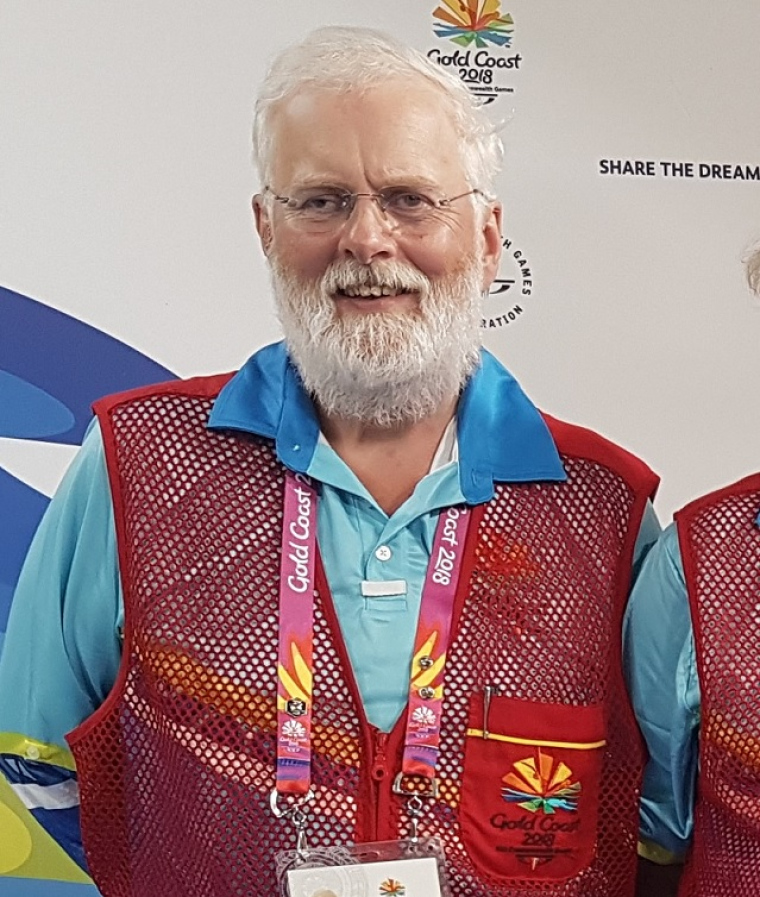 Article
Not Just Shooters at the 2018 Commonwealth Games
British Shooters did well at the 2018 Gold Coast Commonwealth Games, but we also sent a Shotgun Official to officiate at the 2018 ISSF Junior World Cup in Sydney in late March and then straight into the 2018 Gold Coast Commonwealth Games at the beginning of April.
Bob Meadows, CPSA Northamptonshire Chairman, CPSA East Midlands Regional Committee member and Skeet Sub-Committee member, has held an ISSF Judges license since 2005 and officiated at the 2012 London Olympics, 2014 Glasgow Commonwealth Games, 2016 Nordic Junior Championships in Sweden and 2017 Commonwealth Shooting Federation (CSF) and Oceanic Shooting Federation (OSF) event in Brisbane. Following a successful CSF and OSF event, Bob was confirmed for the Junior World Cup in Sydney and the Gold Coast Commonwealth Games.
Bob has specialised in the niche role of Results, Timing and Scoring Jury for Shotgun, after previous roles in Rifle and Pistol officiating. All squadding, start lists, target checking, trap schemes, rotations, scoresheets, results validation, authorisation and publication, protest management, score modifications, world record applications, incident reports and close liaison with Shotgun Jury and RTS Jury Chairpersons.
It is not just ISSF Olympic disciplines Bob is involved in. You may also see him refereeing at Northampton Shooting Ground and Sporting Targets, when the opportunity arises.
In the long term, Bob hopes to achieve an 'A' ISSF Judges license status in 2019 and have an opportunity to officiate at the 2024 Paris Olympics in the shotgun events.