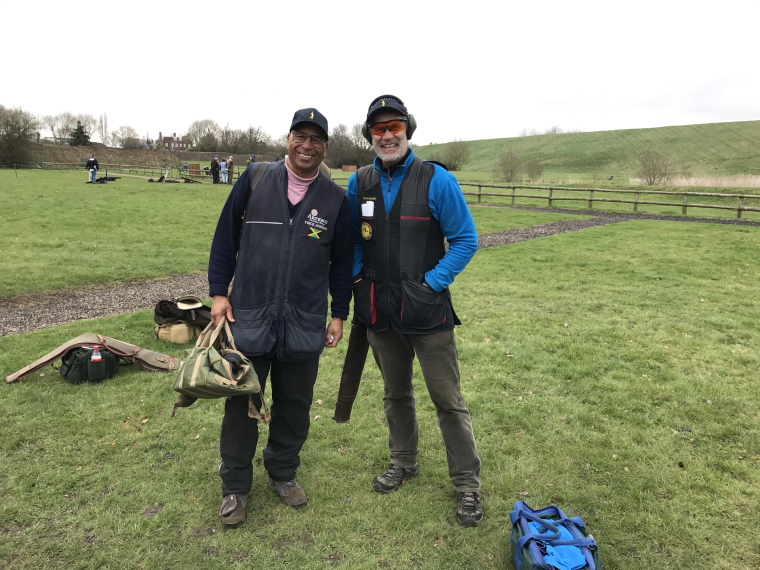 Article
Premier League Leg 2 Round Up
West London Shooting School hosted the second leg of the CPSA's Premier League series on Saturday 18th March and saw another excellent turnout of nearly 300 shooters taking part in the 100 Registered Sporting.
The course was set over 14 stands, including the school's infamous 140ft tower, and there was a Pool Shoot which kept going long after the main event had finished. West London generously donated £1 per entry from the Pool Shoot towards the Lily Foundation for research into Mitochondrial Disease, which is being supported throughout the series.
Aaron Harvey scored the only 98 ex 100 to secure the High Gun title and ensure no shoot off was required, placing Guy Franklin and Wayne Martin into Joint 1st in AA with 97 ex 100 each. However, the Premier League is all about the handicap system and there was some great shooting in the Classes, with B Class shooters James Yarrow, Sam Rattley and Darren Isaac along with C Class shooter George Howling all scoring a maximum of 100 (capped) with their respective handicaps applied.
The top ten scores from each team were then calculated with any handicaps applied to determine the top Team score and Barrow Heath came out on top with a total score of 963 ex 1000 to win this event. Very well done to Phil Moss and his team."
Remaining dates:
E.J. Churchill Shooting Ground - Saturday 8th April
Barrow Heath Shooting Ground - Sunday 21st May
Sporting Targets - Saturday 10th June.
Cambridge Gun Club - Saturday 8th July.
Honesberie Shooting School - Sunday 13th August
Owls Lodge Shooting School - Saturday 16th September