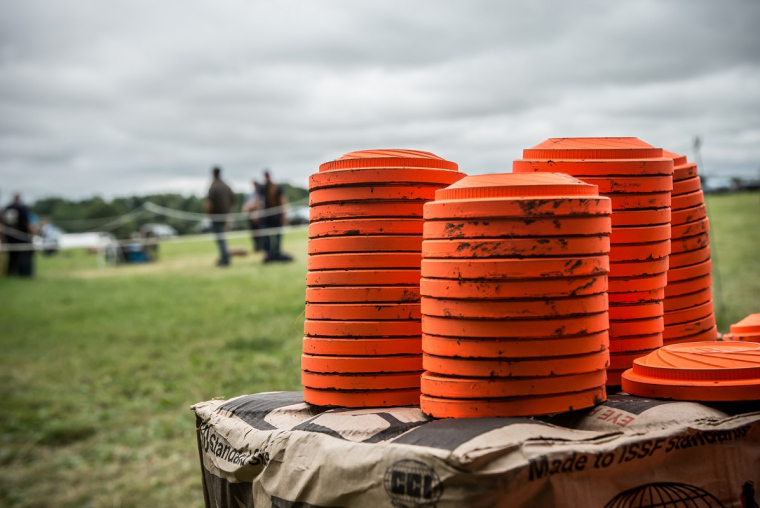 Article
Premier League 2016
Well that's it for another year and what a fantastic Premier League series it was sponsored by Sunglasses for Sport, Promatic & Gamebore culminating in a rather wet but nevertheless thoroughly enjoyable shoot at Owls Lodge Shooting School on Saturday with Richard King shooting a superb 96 ex 100 to take the £250 High Gun prize.
The top 3 shooters by handicap going into the final leg all brought their A game and in the end the positions stayed exactly the same with Colt Charlie Soanes winning the Overall Series High Gun and taking home the £750 cash, Pilla Outlaw x7 Boost Shooting Glasses and 500 Gamebore Whitegold Cartridges. Huge congratulations to Charlie, Matt Peddle as Runner Up and Mark Hurrell in Overall Third Place.
Team Churchill were the highest scoring team at the final shoot but it wasn't enough to alter the best 5 scores from the series so many congratulations to Team Barrow Heath as overall Premier League champions.
Winning Team: Barrow Heath

Team
Overall High Gun: Charlie Soanes
Barrow Heath
Overall Runner Up: Matt Peddle
Southdown
Overall Third Place: Mark Hurrell
Barrow Heath
AA Class High Gun: Kevin Howland
Southdown
AA Class Runner Up: Richard Faulds MBE
Owls Lodge
AA Class Third: Henry Arnold
Barrow Heath
A Class High Gun: Oliver Bradshaw
Sporting Targets
A Class Runner Up: Alex Smith
Barrow Heath
A Class Third: Philip Soanes (by default)
Barrow Heath
B Class High Gun: Daniel Vallis
E J Churchill
B Class Runner Up: Matthew Pettitt
Cambridge
B Class Third: James Wilding
Cambridge
C Class High Gun: Charles Monahan
Sporting Targets
C Class Runner Up: John Mitchell
Cambridge
C Class Third: Sian Hoskins
Southdown
The final Handicap results are available to view here.
We are still holding some prize money and trophies from the series. Click Here to check and then contact richard@cpsa.co.uk to arrange collection.
The 2016 Champions with Overall High Gun and maybe a future champion! L-R Matt Peddle (2nd), Charlie Soanes (1st) & Mark Hurrell (3rd) 2016 Overall High Gun Charlie Soanes with Denzil Lee from Sunglasses for Sport getting his new Pilla Glasses. Who's the mystery pair of hands!!! Overview
The 2017 Premier League series will once again be spread across 8 Premier and Premier Plus Clubs starting on the 26th February 2017 at Southdown Gun Club.
Each club hosts a 100 Target Registered Sporting fixture. Teams enter with a handicap system applied to the shooters scores to level the playing field over the series - so come along and have a crack at the big guns!
The shoots are registered and open to any CPSA Competition Member to enjoy but if you are not part of a team then you will only be eligible for the prize fund available at each individual event.
There is a maximum of 50 shooters per team who compete for a share in the £3,000 cash prize fund and over 3,000 White Gold Cartridges.
The Overall Winning Team wins a fantastic Promatic Autotrap and the series High Gun wins £750 plus a set of Pilla Shooting Glasses (RRP £580) and 500 White Gold Cartridges from Gamebore.
Team Registrations will open on the 1st December 2016.