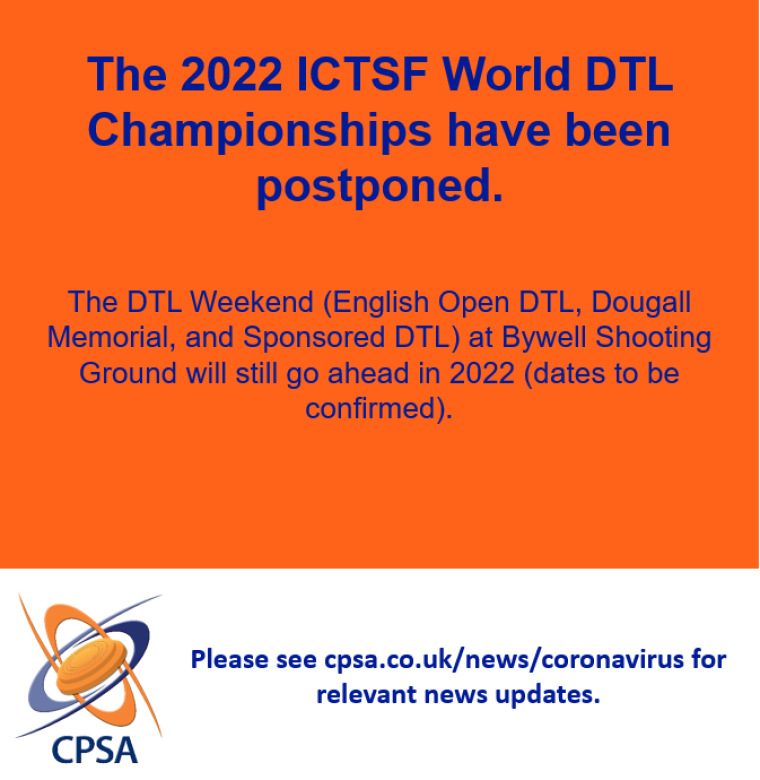 Article
2022 ICTSF DTL World Championships Postponed
In agreement with the ICTSF Committee, we regret to announce that the ICTSF World DTL Championships scheduled for 2022 have been postponed. The current outlook for overseas travel in 2022 is still too uncertain due to the Coronavirus pandemic, and the ICTSF and CPSA want to ensure that as many overseas visitors as possible can attend the event.
The ICTSF are holding their AGM in late August and we plan to issue a statement with further information shortly after.
The DTL Weekend (Sponsored DTL, Dougall Memorial, and English Open DTL) will still go ahead in 2022 (dates to be confirmed) and we look forward to this great weekend of CPSA Championships.
We thank ICTSF and Bywell Shooting Ground for continuing to work with us as we all react to changing conditions.
Bookings for the 2022 DTL Weekend will then go live as usual on 1 February, 2022.
Please continue to visit cpsa.co.uk/coronavirus for our latest pandemic-related news