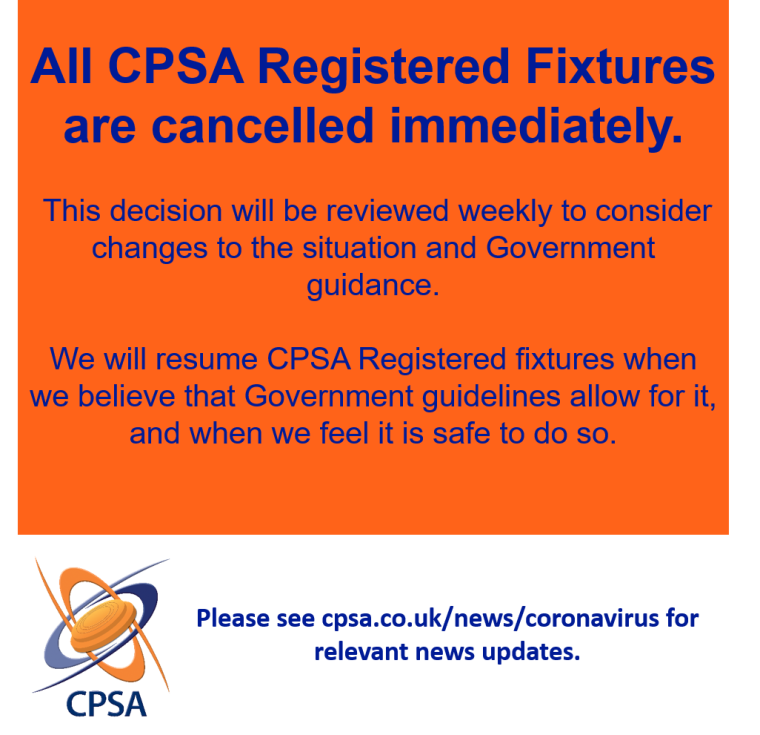 Article
All CPSA Registered Fixtures Cancelled
After careful consideration, the CPSA Board of Directors have taken the decision to suspend all CPSA Registered fixtures from today, Monday 23 March 2020. This decision will be reviewed weekly to consider changes to the situation and Government guidance.

We regret the disappointment this will cause our members and shooters. We will resume CPSA Registered fixtures when we believe that Government guidelines allow for it, and when we feel it is safe to do so.
Our concern is for the health and safety of ground staff, members, visitors, and volunteers. We believe that it is no longer possible to guarantee the Government's requirements for social distancing whilst still running a CPSA Registered Shoot.
This decision will not have any effect on classifications. The current classification period will continue to run and will end on 30 April 2020. These classifications (Issue 59) will go into effect on 1 June. We will postpone further classification periods following this should Registered shooting not recommence by the end of April.
Please keep checking our website for the latest information at cpsa.co.uk/news/coronavirus.
Most importantly, we encourage you to stay safe and follow the Government's guidance during this uncertain time. We look forward to welcoming you back to Registered shooting when it is safe to do so.
For further CPSA announcements related to coronavirus please see cpsa.co.uk/news/coronavirus.