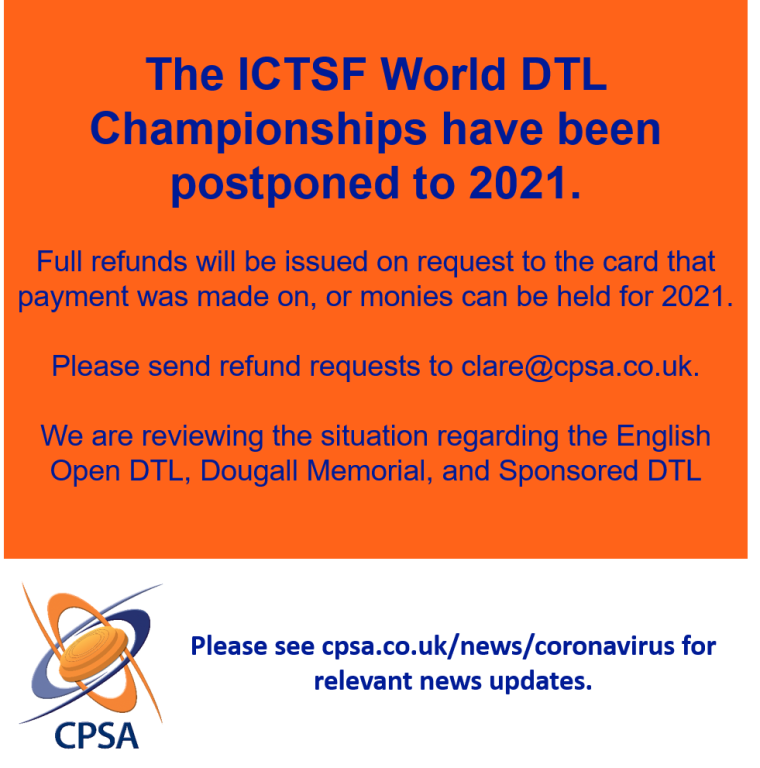 Article
ICTSF World Down The Line Championships 2020 Postponed to 2021
Consideration has been taken into account that many overseas visitors are not able to travel due to current restrictions, therefore making this event less of a 'World Championships'. This is obviously a huge disappointment and not what any of us wanted. Therefore, due to the Coronavirus pandemic it has been decided that the above championships due to be held at Bywell Shooting Ground between 8 and 11 July 2020 are postponed with immediate effect.
This is in agreement with the ICTSF committee. Full refunds of competition entry fees can be requested or monies held until the event is rescheduled in 2021. Please email Clare Alger (clare@cpsa.co.uk) to request a refund, if that is your preference. Please bear with us for up to 10 working days while we are processing such a large volume of refunds. Unfortunately we are not able to make refunds for Visitor Permits that have already been processed by the police authority.
These are exceptional and difficult times for everyone, we hope you all keep safe and we will let you know the plan for 2021. We will be working closely with the ICTSF to reschedule the Championships.
We would like to thank all the sponsors and Bywell SG who were supporting this event in 2020 and look forward to working with them all for a rescheduled World Down The Line Championships in 2021.

We are reviewing the situation regarding the English Open DTL, Dougall Memorial, and Sponsored DTL (DTL Weekend) competitions and will update you regarding this as soon as we can.
Please keep an eye on our website news pages for further updates.