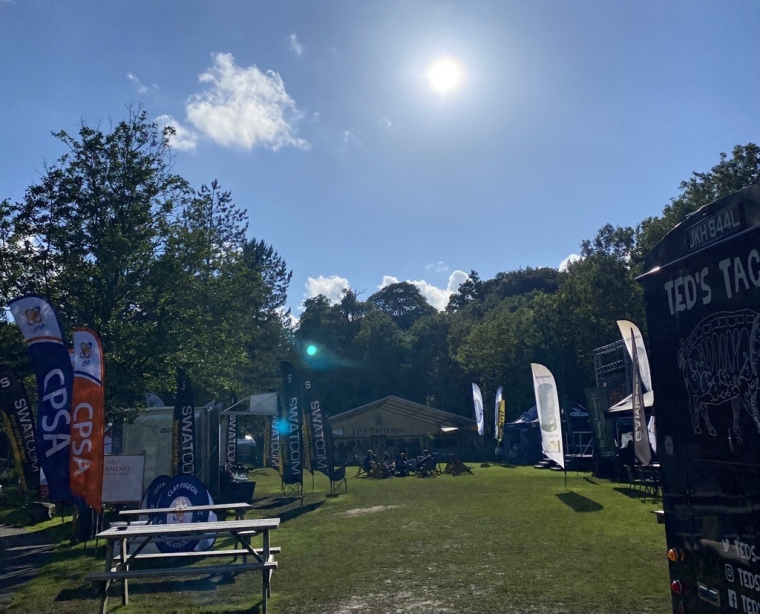 Article
DAY 3 - CPSA World Championships
DAY 3
Day three of the Festival of Shooting here EJ Churchill Shooting Ground, in Buckinghamshire seen the first set of shooters taking part in the CPSA World English Sporting Championship return to finish shooting the second half of their 200 targets on the Gamebore and Rizzini courses. What a fantastic day for England, currently leading all the competitions.
After a cloudy start to the day, the sun broke through in the afternoon and remained dry for all the shooters out across all four courses today.
Setting the bar for the week on the CPSA World English Sporting course is Mark Winser with an incredible score of 190ex200; Richard Faulds and William Cork follow with 187ex200, and Phil Gray and George Digweed are on joint 186ex200. Louise Smith currently tops Ladies with an 8 target lead on 161ex200 and Marcus Walker tops Super Veterans on 172ex200.
Martin Elworthy and James Attwood shot 97ex100 on the Prelim today, dropping Richard Bunning's 96ex100 from Day 1 to third overall. Henry Robertson leads Juniors on an impressive 90ex100.
No change in the top scores for the World Sportrap Steve Clark, James Bradley-Day and
George Digweed remain top on 97ex100 each. However in the lady's category Amy Easeman shot in one of the last few squads and finished on a 90ex100, just beating Hannah Gibson's 88ex100 from Day 1, with Ira Kirenska closely following on 86ex100. CPSA Colts Initiative Shooters Darcy McBride and Barney Eastman lead their categories with 90 and 85ex100 respectively.
Jack Lovick's 90ex100 has retained first place as he has yet to be topped in the FITASC open, and the top three remain the same. With tomorrow being the last day to shoot the FITASC Open, we will see if Jack, Jack, Phil Rowbottom and Richard Bunning remain on top, and if we have any shoot-off tomorrow evening.
Rob Fenwick, Managing Director of EJ Churchill said "Everything is working well.. running to time. Its great to see so many people having a go at FITASC for the first time here at the ground; and great that everyone is enjoying all the work that we've done, including what we did in lockdown. We tarmacked everywhere, new signs, umbrellas – everything. The place looks fantastic… Just get yourself down and come an enjoy it"
For scores, please visit www.cpsa.co.uk/worldscores
Thanks go to E.J. Churchill Shooting Ground for hosting the Championships, and to the following sponsors for help making all the events possible: Rizzini, Musto, Swatcom, Gamebore, Eley, Fine Shooting Accessories and Promatic.
For live updates throughout the week, stay up-to-date by following our social media channels via Facebook and Instagram on our account - @cpsauk